Middle East
Saudi Arabia
Yemen
Over 4,000 Sudanese soldiers killed in Yemen since 2015: Ansarallah
The Sudanese Army has suffered more than 8,000 casualties since they joined the Arab Coalition's military intervention in Yemen, the Ansrallah forces announced on Saturday via Al-Masirah TV.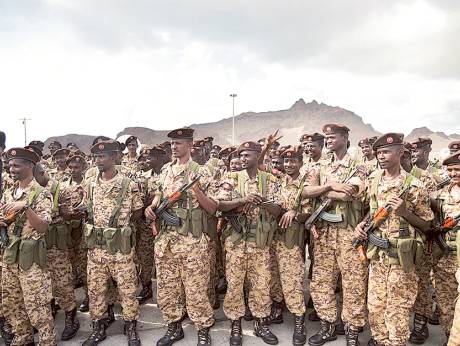 According to the Ansrallah statement, of the 8,000+ Sudanese Army casualties were 4,253 dead soldiers.
Brigadier General Yahya Seri'i, the spokesman for the Ansarallah forces, said that "the total losses for the mercenaries of the Sudanese Army since the beginning of the aggression exceeds 8,000 killed and wounded, including 4,253 dead."
This number has since been refuted by the Sudanese Army, who later accused the Ansarallah forces of spreading disinformation.
"Thee death toll announced by the Houthis (Ansarallah) is not supported by any logic," Sudanese Army spokesman Brigadier General Amer Al-Hassan told Russia Today television .
"The Sudanese army fought a civil war for about 21 years and did not lose all that number of lives," he would add.