Afghanistan
Asia-Pacific
Over 50 killed in massive bomb blast at Shia mosque in Afghanistan's Kunduz
A bomb attack on a Shia mosque in Afghanistan's northeastern city of Kunduz has killed more than 50 people and left score of others injured.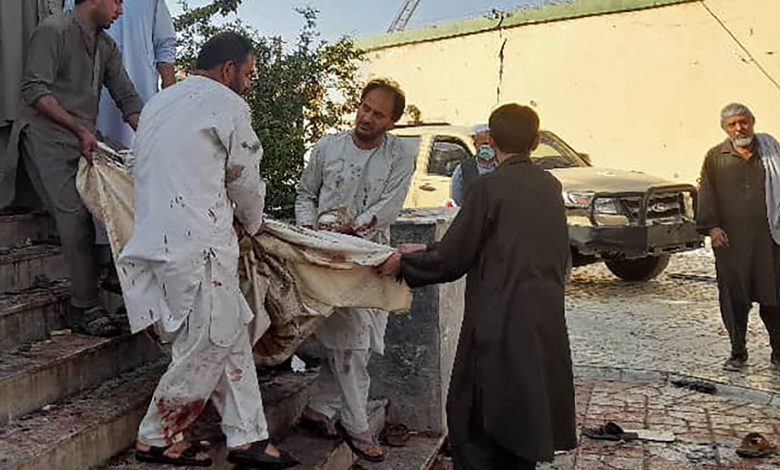 The bomb caused a huge blast during Friday prayers, according to Taliban spokesman Zabihullah Mujahid, who said that a special unit was arriving at the scene to investigate the attack.
"This afternoon, an explosion took place in a mosque of our Shia compatriots… as a result of which a number of our compatriots were martyred and wounded," Mujahid said on Twitter.
A doctor at Kunduz Central Hospital told AFP, "So far, we have received 35 dead bodies and over 50 wounded people in our hospital."
Another hospital run by Doctors without Borders (MSF) received the bodies of at least 15 people, a source told AFP.
There was no immediate claim of responsibility for the attack, but there have been several attacks in the country in recent weeks, some of which have been claimed by an armed group affiliated with the Takfiri Daesh terrorist group.
The blast came hours after Mujahid, who is also the Taliban deputy minister of information and culture, said that the Taliban did not consider "Daesh a threat, but we call it a headache." He told Afghanistan TOLO news agency that Daesh lacked popular support in the country and would certainly very soon be "suppressed."
Observers have formerly warned about the possible presence of the Daesh terrorist group in Afghanistan.
The Taliban took power in Afghanistan in mid-August, as the US was in the middle of a chaotic troop withdrawal from the country.