Syria
Over 500 killed in Syria air base fighting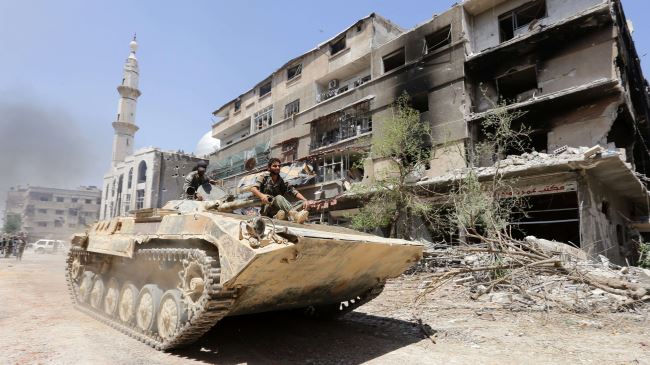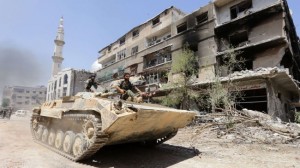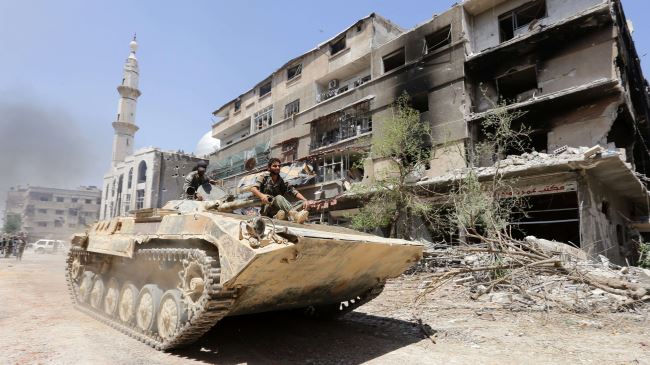 Some 350 ISIL militants and more than 170 Syrian army soldiers have been killed after Takfiri militants seized an air base in northeast Syria following days of fierce clashes.
The so-called Syrian Observatory for Human Rights said on Monday that more than 500 people had died in the fighting over Tabqa air base since Tuesday.
The fight is described as one of the deadliest confrontations between government forces and militants since the start of the violence in Syria.
According to witnesses, the militants displayed the severed heads of government forces in the nearby city of Raqqa, also held by the Takfiri group.
Syrian television cited military sources and said there was a "successful evacuation of the airport" and that the army was continuing strikes on terrorist groups in the area.
The UK-based observatory also said that the ISIL militants had trapped some 150 Syrian forces retreating from the air base and was said to be holding them captive.
The base is located some 45 kilometers outside Raqqa and reportedly holds several planes, helicopters, tanks and artillery.
Meanwhile, ISIL militants withdrew from areas it controlled outside the city of Homs after being attacked by rival militants, the observatory also said, adding that the areas were seized by militants from al-Qaeda-linked al-Nusra Front.
According to the UN, more than 191,000 people have so far been killed in the violence in Syria, which erupted in 2011.