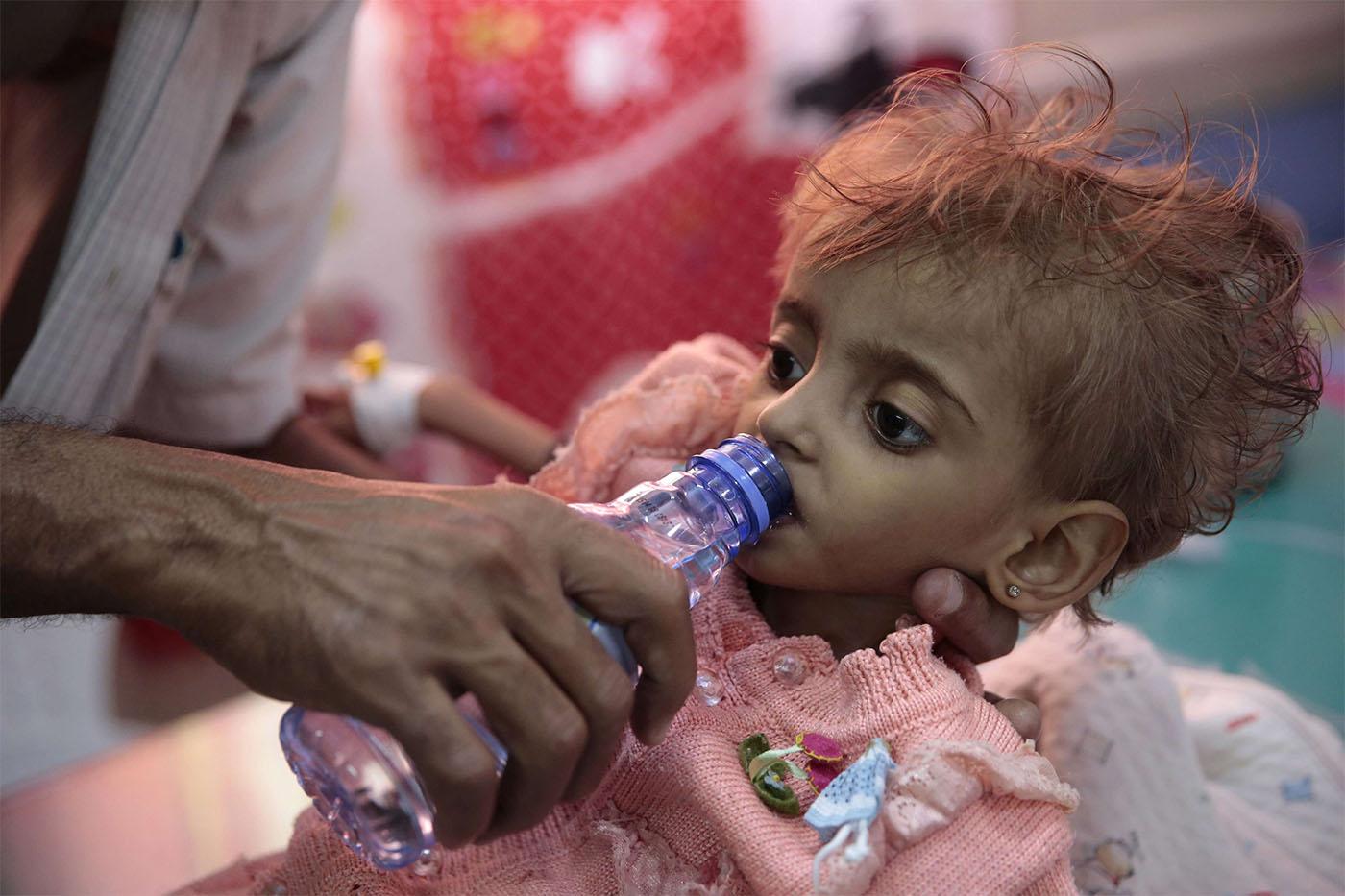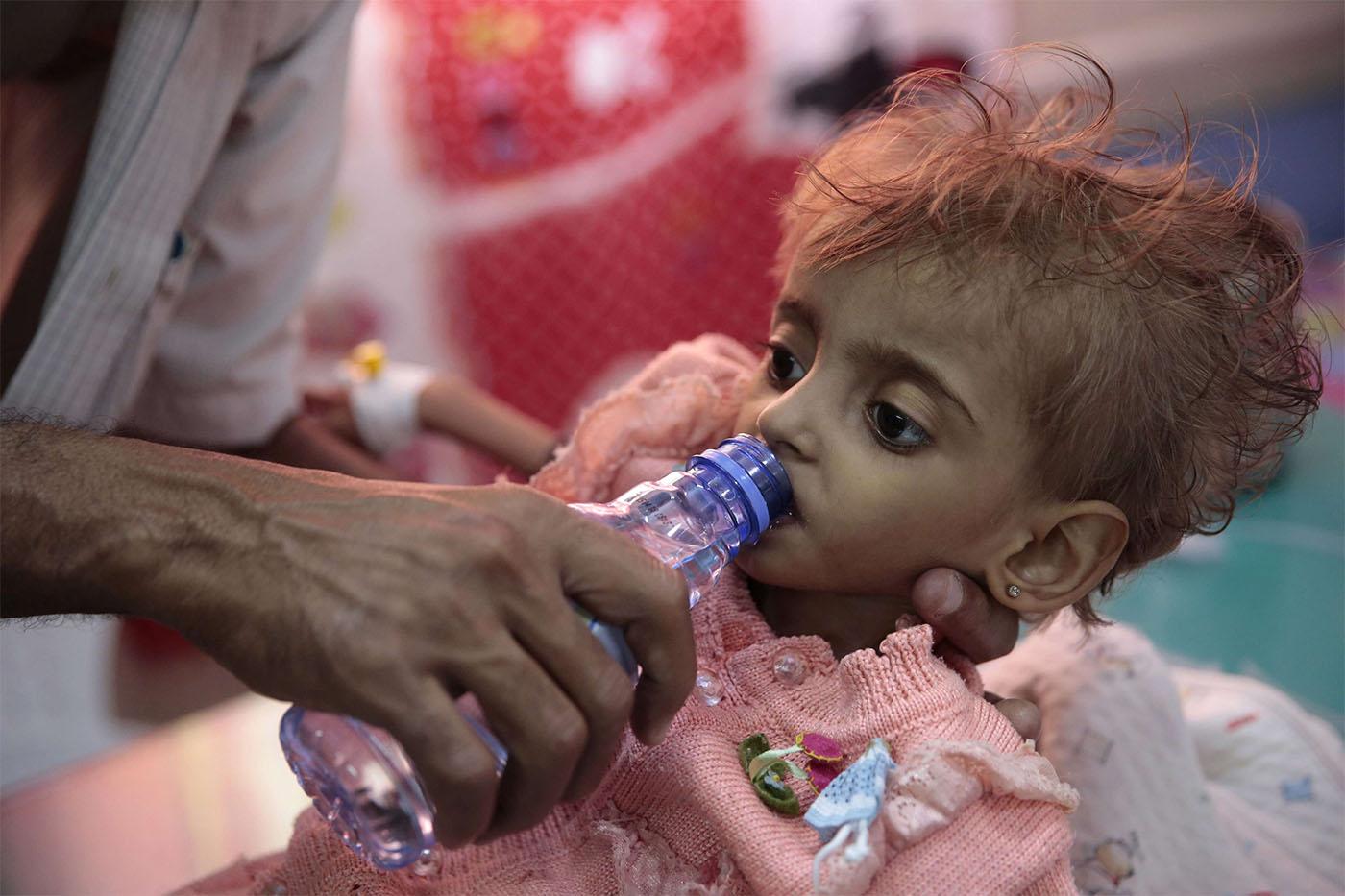 Over seven million children face a serious threat of famine in Yemen and ending the country's war will not save all of them, the UN children's agency said.
"Today, 1.8 million children under the age of five are facing acute malnutrition, and 400,000 are affected by severe acute malnutrition," said Geert Cappelaere, regional director of UNICEF.
"More than half" of the 14 million people at serious risk of famine in the impoverished country are children, Cappelaere told AFP late on Wednesday.
"Ending the war is not enough," he said.
"What we need is to stop the war and (to create) a government mechanism that puts at the center the people and children.
"The war is exacerbating the situation that was already bad before because of years of underdevelopment" in the Arab world's poorest nation, Cappelaere said.
He welcomed a call by the UN on Wednesday to relaunch peace talks within a month.
He said efforts to come up with a solution in the next 30 days were "critical" to improving aid distribution and saving lives.
Cappelaere said that over 6,000 children have either been killed or sustained serious injuries since 2015.
"These are the numbers we have been able to verify, but we can safely assume that the number is higher, much higher," he said.
has been since March 2015 under brutal aggression by Saudi-led coalition, in a bid to restore control to fugitive president Abd Rabbu Mansour Hadi who is Riyadh's ally.
Tens of thousands of people have been killed and injured in the strikes launched by the coalition, with the vast majority of them are civilians.
The coalition, which includes in addition to Saudi Arabia and UAE: Bahrain, Egypt, Morocco, Jordan, Sudan and Kuwait, has been also imposing a harsh blockade against Yemenis.