Syria
Over Fifty ISIL Terrorists Killed in Popular Uprising in Eastern Syria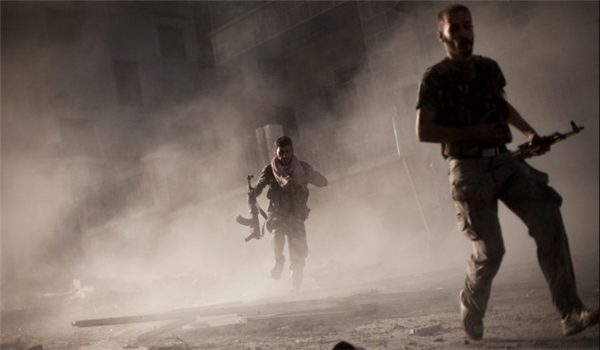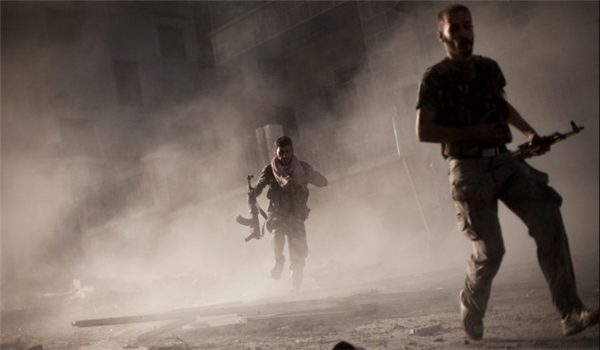 More than fifty ISIL terrorists, including several senior commanders, were killed in a public revolt against the terrorist group West of Deir Ezzur city, an Arab media outlet reported on Tuesday.
The Syrian state news agency reported that several groups of civilians attacked a meeting of ISIL terrorists in Manjam al-Malah (Salt Mine) in Western Deir Ezzur, killing fifty terrorists, including several notorious commanders.
In the meantime, the Syrian Army troops engaged in fierce clashes with ISIL in al-Maqaber (cemetery) region, and al-Huweiqa, al-Orfi and al-Rasafi neighborhoods, killing a number of them and destroying their positions.
Meanwhile, the army's artillery and missile units and the country's Air Force pounded ISIL's supply lines and positions in the villages of Ma'adan Atiq, al-Tabni, Tal (hill) Aloush, al-Thardah crossroad, al-Maqaber and al-Orfi neighborhood, killing a number of militants and destroying their equipment.
The Russian Defense Ministry said in a statement on Monday that the Russian Air Force targeted a long convoy of ISIL's vehicles with a large number of terrorists equipped with large caliber weapons en route to the Syrian city of Deir Ezzur, destroying most of the vehicles and killing a large number of militants.
"The Russian Air Force destroyed another large column of ISIL fighters that was heading to Deir Ezzur city, where international terrorists are trying to regroup and equip their last base in Syria," the statement said.
The ministry further noted that "more than 200 militants" have been killed in the strikes, which also destroyed "heavy vehicles with ammunition."
The strike on the terrorist column destroyed around 20 SUVs armed with large-caliber weapons and mortars. Russian jets have also taken out a number of armored vehicles, including tanks, the ministry added.
The ministry said the ISIL that has suffered heavy losses in Raqqa and Homs provinces is now trying to make its last stand in Deir Ezzur. The defeat of ISIL in the province will probably mark the defeat of the entire terrorist organization.
"The defeat of ISIL in the Deir Ezzur region will be a strategic defeat for the international terrorist group in Syria," the defense ministry underlined.