Palestine
PA kidnaps another Islamic Jihad figure in raid on Jenin refugee camp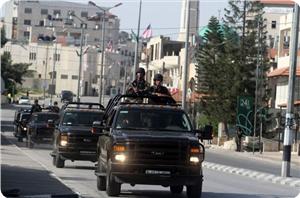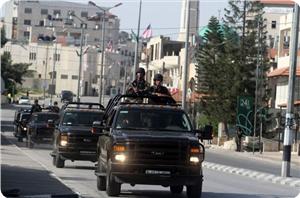 The Palestinian authority (PA) security forces stormed on Saturday evening Jenin refugee camp for the second time during one day and kidnapped a senior Islamic Jihad figure and his brother-in-law.
Eyewitnesses told the Palestinian information center (PIC) that a large number of troops from the PA security agencies stormed the camp at 10 o'clock in the evening while wildly firing shots in the air, which caused panic among the citizens, especially the children and women.
They added that the PA forces also opened fire at a power transformer used to feed the street lighting of the camp, which caused a complete blackout on the streets.
They affirmed that the forces then raided the house of Islamic Jihad figure Khaled Abu Zainna, 55, and kidnapped him along with his brother-in-law Ali Al-Ararawi before they withdrew to the outskirts of the camp.
This raid took place after dozens of PA security elements stormed earlier at dawn the same refugee camp and kidnapped six Islamic Jihad members from their homes.
For its part, the Hamas Movement strongly denounced the PA security campaign in Jenin refugee camp and the raids on homes of national figures, martyrs and prisoners.
"We have been following with great concern the campaign which were launched last night and at dawn Saturday in Jenin camp and we were surprised by the course of events which took place and the size of media deception that was used to propagate that the campaign was against lawlessness, corruption and venal people," Hamas stated in a press release yesterday.
"The [PA security] apparatuses practiced a campaign of deception and misguidance against the public opinion through announcing that their [security] campaign was launched to combat corruption and law-breakers while, in fact, it targeted the homes and relatives of resistance fighters, martyrs, prisoners and national figures," the Movement emphasized.