Palestine
PA security celebrates Eid by arresting three Hamas supporters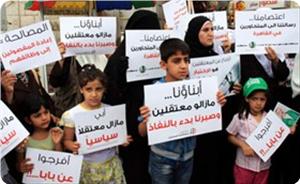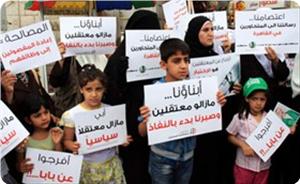 The PA security started Eid by arresting three Hamas supporters from al-Khalil and Ramallah, two of them were arrested as soon as they were released from a PA jail.
In al-Khalil district the PA security arrested Radi Qaqur from Tarqumia town, who spent three years in occupation jails and was previously a political prisoner in PA jails.
In Ramallah, the PA General Intelligence re-arrested on Monday afternoon Islam Saleh, 23, the son of imprisoned Hamas leader Sheikh Saleh Dar Musa, moments after being released on an a surety of JD 500.
The PA Intelligence also arrested Muhammad Hani Asi moments after he left their headquarters despite the fact that the military prosecutor had ordered his release.
The families of the two political prisoners called for their release, saying that there was no other name for their detention other than political detention.