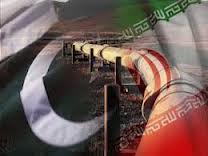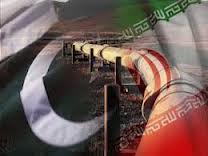 Pakistan media hailed the commencement of the work on the USD 7.5-billion gas pipeline project with Iran, saying it is one of the boldest moves taken by the country snubbing consistent U.S. pressure and threats.
Pakistan and Iran held the ground breaking ceremony for the project in the Iranian city of Chabahar, with the Presidents of the two countries saying the venture will bring prosperity and help tackle problems like terrorism. "The Iran-Pakistan gas lifeline will help eradicate terrorism, bring prosperity to the region and overcome poverty," President Asif Ali Zardari said after he and his Iranian counterpart Mahmoud Ahmadinejad unveiled the plaque of the project. Ahmadinejad acknowledged that Iran is facing "significant pressure" over its nuclear program but pointed out that the pipeline has "nothing to do with our nuclear program".
Both heads of state expressed their strong resolve to implement the project as they believe it will boost the economies of both countries and bring prosperity to the region. During the ceremony, pieces of pipeline painted with the flags of Pakistan and Iran were welded together to mark the beginning of work on the 781-km Pakistani section of the pipeline to be built at a cost of USD 1.5 billion. The pipeline on the Iranian side is almost complete. Analysts believe Pakistan will face problems in completing its section of the pipeline, which was originally conceived in 1994. A consortium headed by a top Chinese refused to provide financial advisory services for the project, mainly because of the fear of U.S. sanctions. Iran will provide a USD 500 million loan but it is not clear how Pakistan will raise the funds needed for its section of the pipeline.
The project, which has a total cost of USD 7.5-billion, will deliver 750 million cubic feet of gas a day to Pakistan by January 2015. The Pakistani media hailed the government's decision as a major development. Reports on the groundbreaking ceremony for the pipeline dominated the front pages of most Pakistani dailies. The Pakistan Today headlined its report 'Not just a pipe dream' while the headline in The Statesman read: 'In a thumbs down for U.S., Pakistan, Iran kick off gas link'. "In one of the boldest moves snubbing consistent U.S. pressure and threats, Islamabad and Tehran formally launched the Iran-Pakistan gas pipeline project with a resounding message for the world: do not define for us, we have our own definitions," said the report in the liberal The Express Tribune.