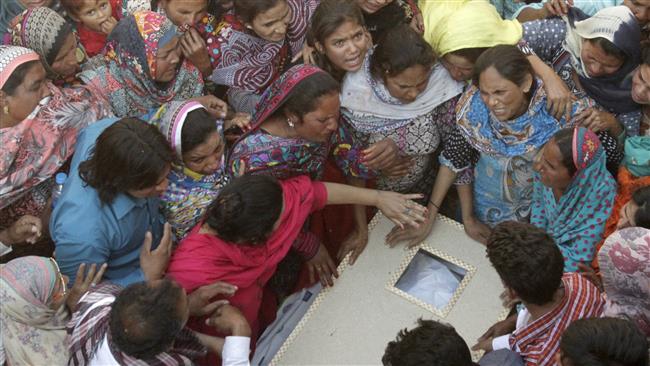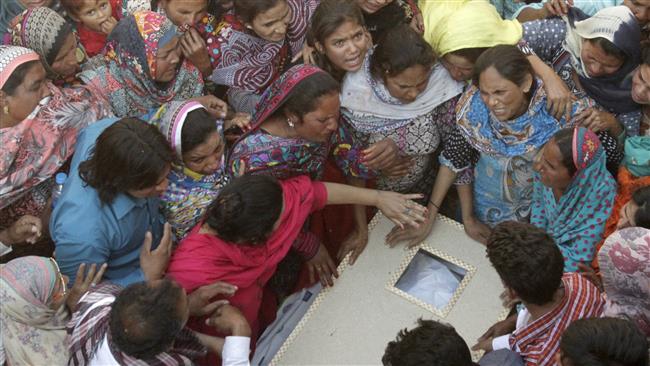 Pakistani authorities have rounded up more than 5,000 suspected militants in two days after a deadly blast in the northeastern city of Lahore left scores of people dead.
"More than 5,000 people were searched and interrogated and most of them were allowed to go, but some 216 have been apprehended for further investigations," Punjab provincial law minister, Rana Sanaullah, told reporters on Tuesday.
He added that the arrests were made during at least 160 raids carried out by Pakistan's counter-terrorism units, intelligence agents and police in the last 24 hours in Punjab.
He said the army and paramilitary forces would join future operations against terrorism suspects.
"This operation will include all law enforcement agencies," Sanaullah said.
At least 73 people were killed and some 340 others wounded after a bomb went off near a children's playground at a park in Lahore, where many Christians had gathered to celebrate the Easter holiday. A faction of Taliban, which calls itself Jamaat-ul-Ahrar, claimed responsibility for the attack.
In a televised address to the Pakistani people on Monday, Prime Minister Nawaz Sharif pledged to continue pursuing militants.
"I am here to renew a pledge that we are keeping count of every drop of blood of our martyrs. This account is being settled, and we will not rest till it is paid," Sharif said.
The Easter blast was Pakistan's deadliest attack since a group of pro-Taliban militants stormed an army-run school in the northwestern city of Peshawar in December 2014 which killed about 150 people, including 132 students.