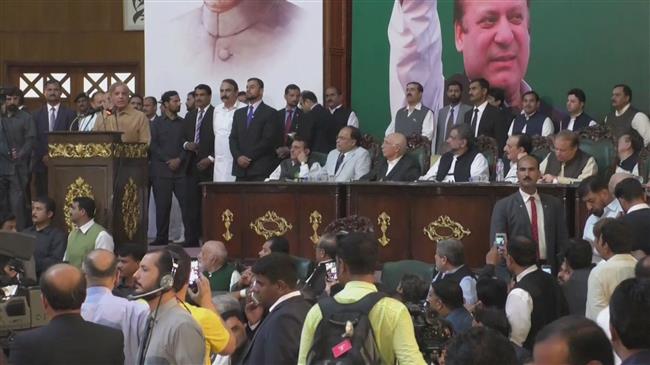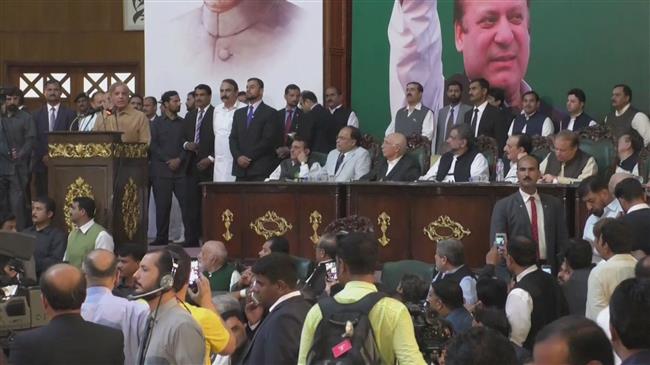 In a unanimous decision, Pakistan's Supreme Court has declared the country's deposed prime minister Nawaz Sharif disqualified to hold public office for life.
All the five judges on the high court led by Chief Justice Saqib Nisar on Friday ruled to bar Sharif from holding office, citing the Constitution's Article 62 (1)(f), which sets the precondition for a parliament member to be honest and trustworthy.
Although the 67-year-old Sharif resigned last July after the Supreme Court disqualified him from holding executive office over an undeclared source of income, the veteran politician and party leader has maintained a commanding influence on the country's ruling Pakistan Muslim League-Nawaz (PML-N) Party.
The new verdict reportedly addressed an ambiguity on Sharif's former disqualification over undeclared assets overseas and whether he would be barred from public office for life or a specific period.
According to local reports, Attorney General Ashtar Ausaf had told the bench at its last hearing that it was not the function of courts to determine the length of the disqualification under the constitutional article cited in the verdict, insisting that the question should be left for the parliament to decide.
The attorney general had also underlined that the provision did not determine the length of disqualification, pointing out that the court would have to look into the matter on a case-to-case basis.
The Supreme Court made the decision anyway.
Another Pakistani prime minister, Yousuf Raza Gilani, was also disqualified from holding a parliamentary seat on June 19, 2012 for contempt of court on moral mischief, citing Article 63 of the Constitution, which specifies a five-year disqualification from government service.
Sharif was the 15th prime minister in Pakistan's 70-year history to have been ousted before completing a full term. He had previously served twice as prime minister and each time been ousted from office — in 1999 by a military coup and in 1993 by a presidential order.
The Sharif clan and their supporters have repeatedly denied allegations of corruption, suggesting the three-time premier is the victim of a conspiracy driven by Pakistan's powerful military establishment.
In recent weeks, Nawaz and his daughter Maryam have waged a rhetorical war against the nation's judiciary and the military.