Pakistan
Pakistan clerics urge government to curb Taliban militants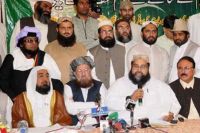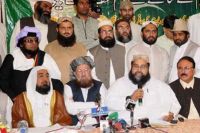 Pakistani Muslim clerics have urged the Islamabad government to launch an all-out military operation against militant groups operating across the violence-wracked country.
The clerics belonging to different schools of thought urged the government to launch military offensives against the militants who had caused irreparable loss to both Islam and Pakistan.
According to Press TV, in a joint-statement during a gathering in eastern city of Lahore, the clerics said "They (Taliban) don't deserve any leniency".
The clerics also strongly condemned a series of recent attacks by militants that targeted Christian worshippers and Muslim civilians in the volatile northwestern city of Peshawar.
Condemning a recent deadly attack at a church in Peshawar, the clerics said such incidents were contrary to the teachings of Islam.
The clerics in the joint-statement said "Taliban's view point that attacks on churches is in line with the principles of Islam is totally wrong and against the teaching of Islam".
They also described killing of innocent minorities as 'un-Islamic' and suggested exemplary punishment for the perpetrators of this heinous and inhumane act.
A spate of recent bombings has claimed the lives of more than 140 people across Peshawar in recent weeks.