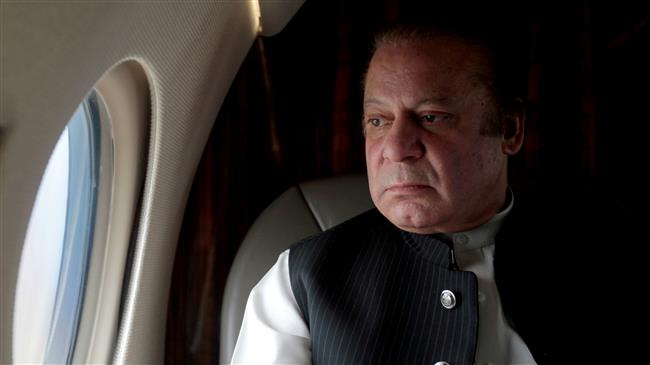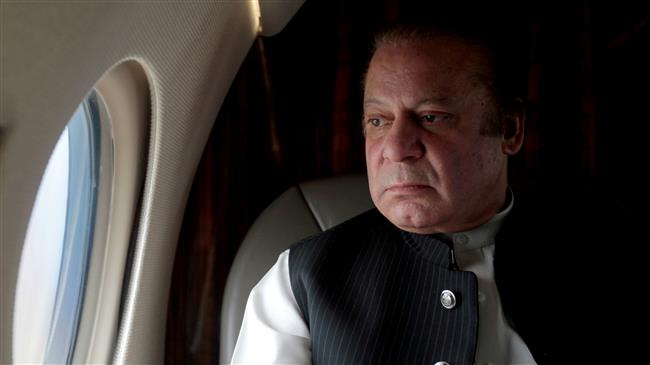 A Pakistani anti-corruption court has handed down a 10-year jail term to former Prime Minister Nawaz Sharif in a corruption case linked to his family's purchase of upscale flats in London.
The National Accountability Bureau (NAB) court on Friday accused the Sharif family of failing to prove a legal source of income for the purchase of Avenfield apartments in London in the mid-1990s.
"Today's verdict shows that these Avenfield apartments were purchased using corruption money," prosecution lawyer Sardar Muzaffar Abbasi told Journalists on Friday.
Sharif's daughter Maryam, widely seen as his political heir, received a seven-year prison sentence. Muhammad Safdar, her husband and a lawmaker with the Pakistan Muslim League (PML-N), was sentenced to one year in prison, Abbasi added.
Both Sharif and his daughter were sentenced in absentia as they are in London tending to Sharif's wife, Kulsoom, who is receiving treatment there.
The court ordered Sharif and his daughter to pay a fine of 8 million pounds and 2 million pounds, respectively, while ordering the confiscation of the London properties on behalf of the Pakistani government, according to the prosecution lawyer.
The ruling dealt a major blow to PML-N ahead of general elections scheduled for July 25.
A political ally said Sharif and Maryam would appeal the ruling, adding that the former premier would return to Pakistan ahead of the elections, facing arrest on arrival.
"The people of Pakistan and PML-N reject this decision," said Sharif's brother Shehbaz, who took over as PML-N president after Pakistan's Supreme Court declared Sharif disqualified to hold public office for life, and is expected to be its prime ministerial candidate.
"This decision is based on injustice," he added.
Sharif resigned last July after the Supreme Court disqualified him from holding executive office over an undeclared source of income.
Sharif was the 15th prime minister in Pakistan's 70-year history to have been ousted before completing a full term. He had previously served twice as prime minister and each time he had been ousted from office, in 1999 by a military coup and in 1993 by a presidential order.
The Sharif clan and their supporters have repeatedly denied allegations of corruption, suggesting the three-time premier is the victim of a conspiracy driven by Pakistan's powerful military establishment.
In recent weeks, Nawaz and his daughter Maryam have waged a rhetorical war against the nation's judiciary and the military.