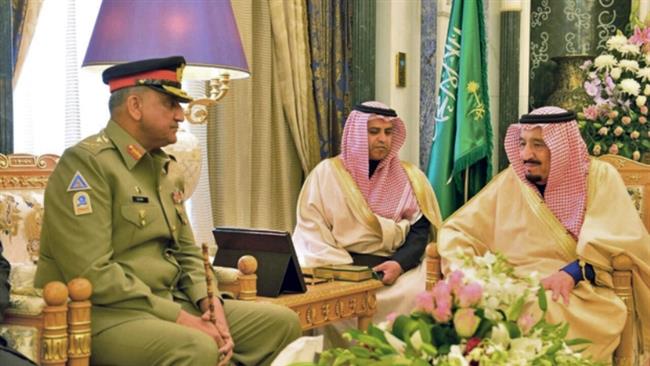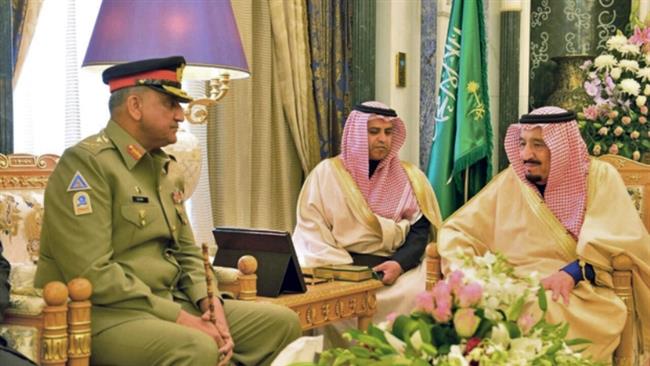 Pakistan is deploying a brigade of combat troops to Saudi Arabia as the kingdom is struggling to keep its southern borders from retaliatory attacks conducted by Yemeni forces, security sources say.  
The unnamed sources told the Middle East Eye online portal that the troops will only be deployed inside southern Saudi Arabia. "It will not be used beyond Saudi borders," a source stressed.
The dispatch of the brigade follows a three-day official visit by General Qamar Javed Bajwa, the Pakistani Chief of Army Staff (COAS), to Saudi Arabia in December 2016, the report said.
The Pakistani military said in a statement that Bajwa had met chief of general staff of Saudi Forces, General Abdul Rehman bin Saleh al-Bunyan, "to discuss military to military relations, defense cooperation and regional security situation."
"Both leaders agreed to boost military cooperation and collaboration," it added but there was no immediate reaction to the report by Pakistani authorities.
The area of deployment for the Pakistani troops is politically sensitive in Islamabad as about two years ago the Pakistani parliament dismissed Saudi Arabia's request to join its deadly air raids against Yemen.
The alleged plan is the latest twist in a brutal and devastating two-year war, which has killed more than 12,000 people in Yemen, injured over 40,000 and brought the impoverished nation to the verge of famine.
Saudi Arabia began its deadly campaign against Yemen in late March 2015 in a bid to restore power to Abd Rabbuh Mansur Hadi, Yemen's president who has resigned and is backed by Riyadh. The campaign also seeks to undermine the Houthi Ansarullah movement.
The Houthis and their allies in the Yemeni army have increasingly been retaliating with cross-border missile strikes on targets deep inside the kingdom.
Last month, the reprisal attacks even hit the Saudi capital of Riyadh, with the Houthis claiming to have hit a military camp near al-Mazahimiyah with "a precision long-distance ballistic missile."
On January 31, a missile killed 80 soldiers in a base run jointly by the Saudis and Emiratis on Zugar island in the Red Sea. The Saudis neither confirmed nor denied the strike.
Two years ago, the Pakistani parliament decided against a possible deployment of troops after four days of debate which was dominated by fears of further stoking sectarian violence in the country.
Generals argued then that their troops were overstretched with campaigns against the Pakistani Taliban in the Northwest Tribal Areas.