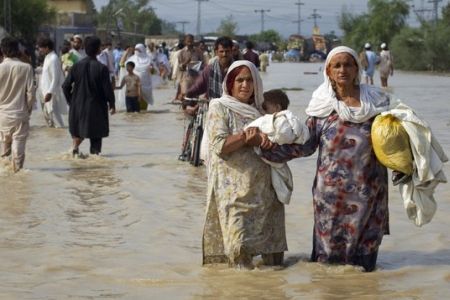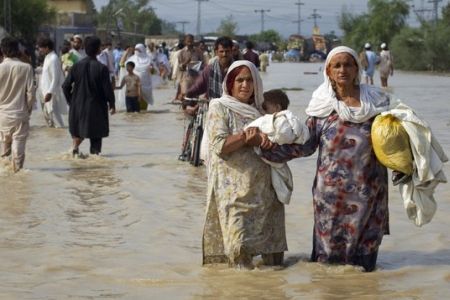 The death toll has risen to 1,300 from massive floods in Pakistan as rescue workers still struggle to reach isolated areas of the country.
Authorities believe the death toll will further rise as mores bodies are still being found in the flood-hit areas, a Press TV correspondent reported Sunday.
The UN say rains and floods have affected over one million people in the country.
Rescue operations are still underway to save more than 27,000 people trapped in parts of Swat Valley, Khyber and Peshawar. Some districts have been completely cut off in the worst flooding in the region in over 80 years.
The affected areas are reported to be out of electricity, gas and telephone services.
The floods, caused by monsoon rains, have rendered thousands of homeless — mostly in the province of Khyber-Pakhtunkwa.
Anger is mounting over the pace of relief efforts as many people in the areas hardest hit by the floods still have yet to receive any form of flood relief assistance.
Reports say food and fresh water is not adequately available, while authorities warn of an imminent outbreak of diarrhea and skin diseases.
Refugees are sheltered in crowded government schools and other official buildings.
The UN said in a Sunday statement that the World Food Program is ready to provide additional food rations once it can restore access to its hub which was cut due to collapse of bridges.
The World Health Organization (WHO) provided medical kits to the Department of Health, and has established an emergency health response unit in Peshawar, a Press TV correspondent reported.
Meanwhile, the US Embassy in Pakistan said, "Some 56,000 (ready) meals will arrive in Pakistan to help the government provide food to the survivors of monsoon rains and floods."
Pakistan's National Meteorological Department has predicted ten percent more rain this year than normal.