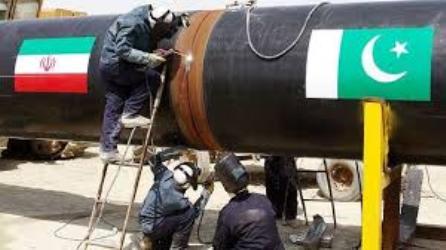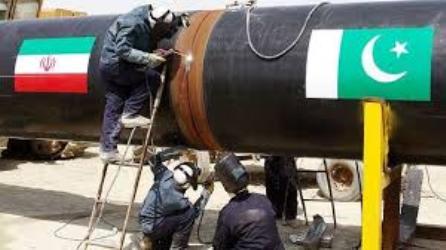 Managing Director of Pakistan's Inter State Gas Systems (ISGS) says that Pakistan is eager to complete Iran-Pakistan (IP) gas pipeline project and soon a delegation will visit Iran to discuss matters related to the energy project.
In an interview with IRNA, Mobin Saulat said that he had a very fruitful meeting with Ambassador of Iran Mehdi Honardoost in which both sides expressed resolve to go ahead with the IP project.
He said conditions in new atmosphere are very favorable for Pakistan regarding the IP and a Pakistani delegation will visit Iran by the end of this month or early next month to discuss matters related the pipeline project.
"The delegation will comprise of 5 to 6 people from ministry of petroleum and natural sources," he said.
The official did not reveal more details about the schedule of the upcoming visit of Pakistani delegation.
He added that during the meeting the Ambassador also discussed possibility of cooperation between the two countries in LPG (Liquefied petroleum gas) sector.
"We have already awarded the contract for building of Gwadar-Nawabshah pipeline which is part of the IP, to Chinese company and also hopeful that construction of remaining 80-kilometer portion of the IP from Gwadar to Iranian border will start soon," he said.
Earlier Pakistan foreign ministry Spokesman Nafees Zakaria has said Pakistan and Iran are in contact with each other to take forward the Pakistan-Iran gas pipeline.