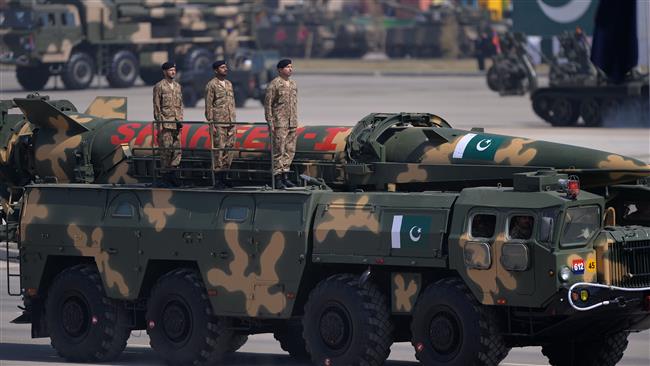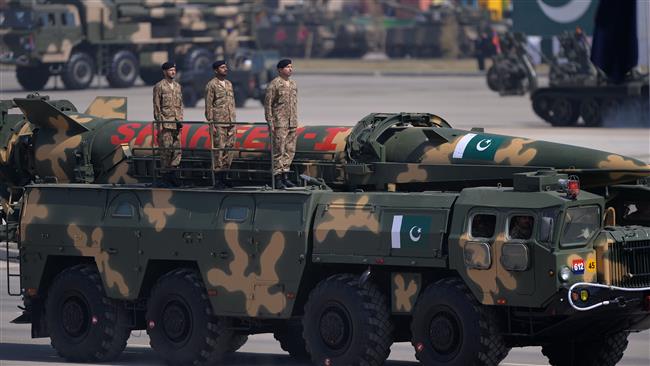 A longtime head of Pakistan's nuclear program has rejected US concerns over Islamabad's development of tactical nuclear weapons, asserting that the country will continue to expand its arsenal with no apology.
"We are not apologetic about the development of the TNWs [tactical nuclear weapons] and they are here to stay," Khalid Ahmed Kidwai, an advisor to Pakistan's National Command Authority (NCA) and a former custodian of the country's nuclear arsenal, told a nuclear security seminar in Islamabad earlier this week.
He added that institutions responsible for the safety of Pakistan's TNWs will do what it takes to make sure the weapons remain safe both during storage and deployment.
During his tenure as Pakistan's director general of strategic plans division, Kidwai administered NCA's policies over all of the country's nuclear and missile programs for more than 15 years.
The retired general's comments came shortly after US Undersecretary of State for Arms Control and International Security Rose Gottemoeller criticized Pakistan's deployment of battlefield nukes and its ability to ensure their safety.
"We are really quite concerned about this and we have made our concerns known and we will continue to press them about what we consider to be the destabilizing aspects of their battlefield nuclear weapons program," Gottemoeller told a Senate panel.
Pakistan has boasted of developing an arsenal of "tiny" nuclear weapons to protect itself from arch-rival India.
The 2011 test-launch of the nuclear-capable "Nasr" ballistic missile with a range of 60 kilometers (37 miles) further strained the country's traditionally rollercoaster ties with the US.
The fiery exchange came ahead of next week's annual nuclear summit in Washington where US President Barack Obama is slated to discuss terrorism threats stemming from radiological weapons with foreign leaders including officials from Pakistan and India on Thursday and Friday.
India has also drawn criticism from the US following its test-launches of two long-range nuclear-capable missiles in March.