Pakistan
Pakistan keeps ban on YouTube over blasphemous movie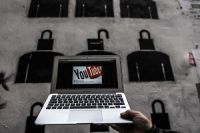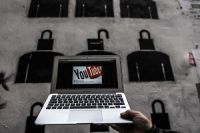 Pakistan does not plan to lift its ban on YouTube more than two years after blocking the video-sharing website for hosting a blasphemous movie that insulted Prophet Mohammad (Blessings of God upon him and his progeny), an official says.
According to Press TV, Pakistan Supreme Court ordered the website to be blocked in September 2012 after the US-made provocative movie, Innocence of Muslims, was uploaded on it, sparking massive protests across the Muslim world.
The Pakistan Telecommunication Authority has since been making efforts to restore access to YouTube while blocking the sacrilegious movie. However, Pakistan's Information Technology Minister Anusha Rehman told the parliament on Friday that the efforts have not yielded any results.
In January 2015, Pakistani protesters poured into the streets again to denounce the French weekly magazine, Charlie Hebdo, for the publication of a blasphemous cartoon of Prophet Mohammad.
Pakistani officials had previously tried to block online content and social networking websites over blasphemy.
Facebook was shut down for nearly two weeks in 2010 over its blasphemous pages.