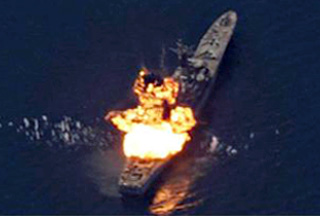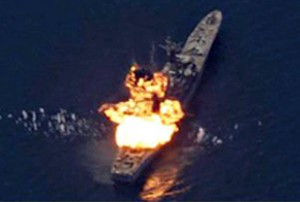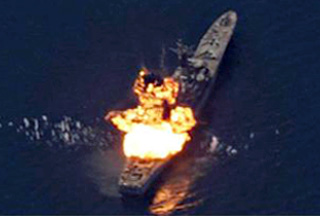 Pakistan's navy says it has test-fired missiles and torpedoes from ships, submarines and aircraft in the Arabian Sea in a move it has called 'a message of deterrence'.
"Pakistan's navy today tested its fire power in the north Arabian Sea to assess the lethality, precision and efficacy of its weapons system," it said in a statement released Friday.
The naval maneuver included anti-surface and air-to-surface missiles, as well as missiles fired from a submarine.
The navy did not announce any technical details about the missiles, only saying that "this included the successful firing of a variety of missiles and torpedoes from the ships."
Pakistan says the launches are a show of force to the country's enemies in the Arabian Sea, sending a message to "anyone harboring nefarious designs" against it.
"While reassuring the Pakistani navy's commitment of defending the motherland, this strike capability would also send a message of deterrence to anyone harboring nefarious designs against Pakistan," the statement said.
South Asian rivals India and Pakistan have been routinely carrying out missile tests since 1998, when the two neighbors demonstrated nuclear weapons capabilities.
Pakistan's arsenal includes short-range, medium and long-range nuclear capable missiles.