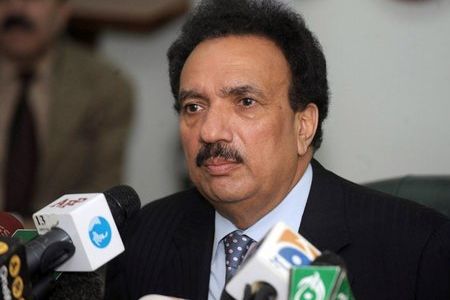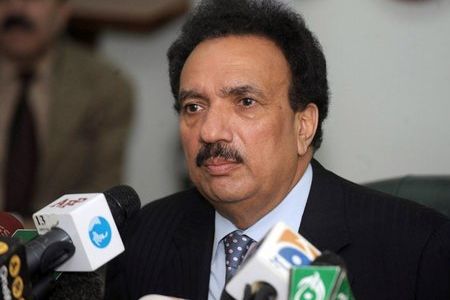 Pakistani Interior Minister Rehman Malik says Islamabad will not allow its soil to be used for terroristic attacks against other nations, including Iran.
"There is a triangular area between Iran, Afghanistan and Pakistan which is used by drug and human traffickers, and to confront these issues, borders should be controlled carefully," Malik said in a Monday meeting with his Iranian counterpart Mostafa Mohammad Najjar in Tehran.
In order to resolve this problem, border police commanders from Iran and Pakistan will meet regularly, Malik said, adding that they would take any necessary measures to fight drug and human trafficking, the official website of Iran's interior ministry reported.
Pakistani interior minister also relayed the gratitude of his nation and government to the Islamic Republic for Iran's humanitarian aid to the flood-stricken people of Pakistan.
Iran, which was among the first countries to send aid to Pakistan, has so far dispatched over 200 tons of humanitarian aid to its eastern neighbor.
Tehran has also expressed its readiness to send more humanitarian and medical aid to the 20 million people affected by Pakistan's worst-ever floods.