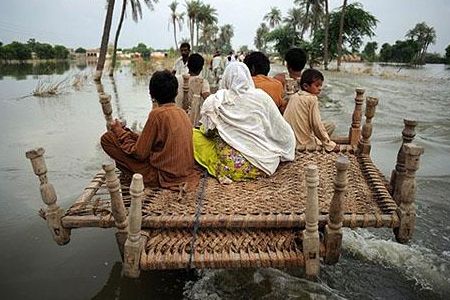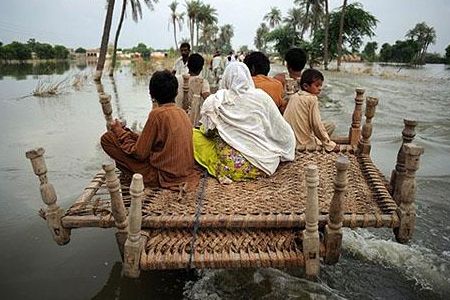 Pakistani authorities are trying to protect areas threatened by more devastating flood waters as the UN warned 800,000 people remain stranded.
The officials warned that the Indus River may reach very high levels near the city of Hyderabad in Sindh Province this week.
Thousands of people have been evacuated from flood-threatened areas near the city by the help of emergency workers.
More than 460,000 homes also have been damaged in the province after foods hit the region, Pakistan's National Disaster Management Authority (NDMA) says.
"These estimates from NDMA put the total number of households (houses) damaged or destroyed at nearly 1.2 million across the country," said International Organization for Migration spokesman Jared Bloch.
"This would mean that approximately eight million people are either homeless or displaced and could be in need of shelter support from the government or international donors," he added.
On Tuesday, the UN launched an urgent appeal for more helicopters to deliver aid to those people reachable only by air.
Days after a torrent of monsoon rains, fears are rising about the serious risk of widespread diseases.
Doctors in many areas are struggling to cope with the spread of water-borne diseases, including cholera.
The United Nations has announced that at least 660,000 Pakistanis have contracted acute diarrhea and other diseases.
More than 1,600 people have lost their lives and 20 million have been affected by weeks of flooding that has engulfed nearly a fifth of the country.