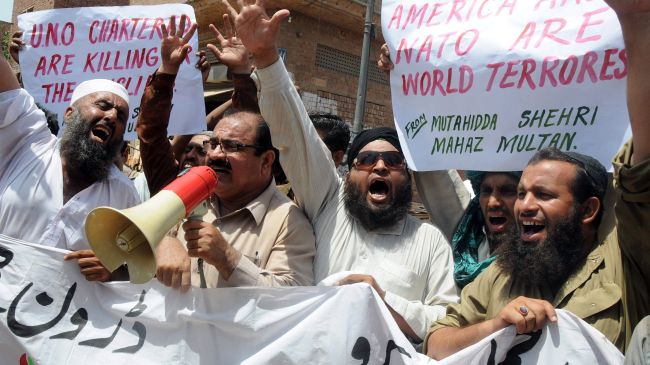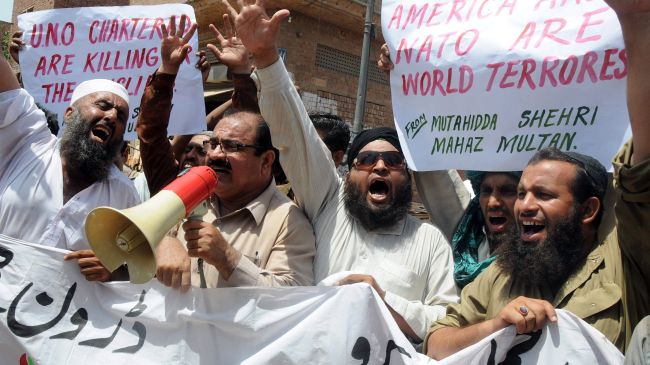 Pakistan's Foreign Ministry has called US Charge d'affaires Richard Hoagland over Washington's continued assassination drone attacks in the country.
The ministry "officially conveyed the government's serious concern regarding drone strikes in Pakistani territory," it said in a statement.
The ministry protested against the drone strikes, calling them "unlawful, against international law and a violation of Pakistan's sovereignty."
The move came following a recent hike in the number of the unauthorized air attacks, which Pakistan has repeatedly criticized as counter-productive.
"The parliament had emphatically stated that they were unacceptable. Drone strikes represented a clear red-line for Pakistan," the statement said.
Pakistani-US relations experienced particularly serious strains in 2011 after a CIA contractor killed two Pakistanis and a US team infiltrated the Pakistani territory under the pretext of killing al-Qaeda chief Osama bin Laden.
This was topped by US air strikes in November which killed 24 Pakistani soldiers at two army outposts on the Afghan border.
The last incident prompted Islamabad to shut down supply routes to US-led foreign military forces in Afghanistan.
On Monday, Pakistan's Foreign Minister Hina Rabbani Khar reiterated Islamabad's demand for a US apology before the supply lines could be opened, a demand Washington has so far rejected.