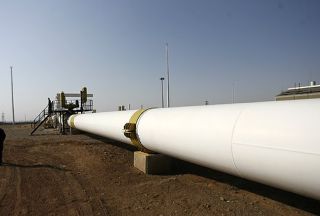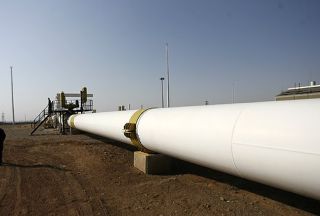 Pakistan has brushed aside the unilateral US sanctions against Iran, saying it will go ahead with the Iran-Pakistan gas pipeline project as planned.
"We could start the project as soon as possible to meet the energy crisis which the country faces," a Press TV correspondent reported Pakistan's Foreign Ministry spokesman Abdul Basit as saying on Wednesday.
Basit added that measures were underway by the Pakistani government to start implementing the multi-billion-dollar contract on the import of natural gas from Iran in 2014.
The comments come days after Pakistani Foreign Minister Shah Mehmood Qureshi announced the sealing of a deal between Islamabad and Tehran in view of Pakistan's growing energy needs.
"This agreement is in the interest of Pakistan and it will only see its interests and the international laws…… the Iran-Pakistan gas pipeline agreement will not come under the ambit of the sanctions on Tehran," Qureshi said on Monday.
Earlier in the week, the US special envoy to Pakistan, Richard Holbrooke, warned Pakistan not to "over-commit" itself to the deal as it comes in violation of new US-adopted sanctions against the Islamic Republic which target the Iranian energy sector.
Iran, however, has completed the construction of more than a third of the 2,600-kilometer gas pipeline, which is estimated to cost $7 billion.
Under the deal, Iran will supply its southeastern neighbor with 760 million cubic feet (21.5 million cubic meters) of gas per day, which amounts to 20 percent of the recipient's demands.