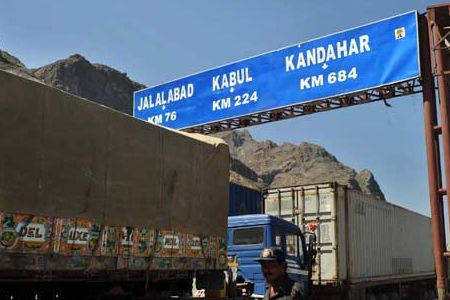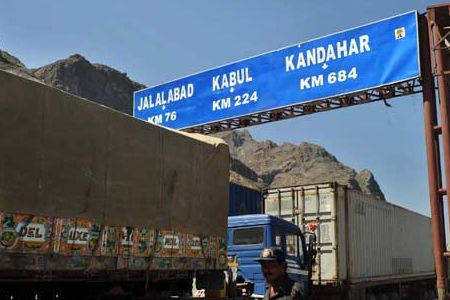 Pakistan says it will reopen NATO's key supply route to Afghanistan days after US apologized to Islamabad for a recent non-UN-sanctioned cross-border incursion.
Pakistan's foreign ministry says the government has decided to reopen the supply route from Pakistan to Afghanistan at Torkham.
"After assessing the security situation in all its aspects, the government has decided to reopen the NATO/ISAF supply [sic] from the Pakistan-Afghanistan border at Torkham with immediate effect," the ministry said in a statement.
"Our relevant authorities are now in the process of coordinating with authorities on the other side of the border to ensure smooth resumption of the supply traffic," it added.
Pakistan shut the route in protest at a non-UN-sanctioned cross-border US-led helicopter attack that killed three Pakistani soldiers on September 30.
Following the decision, Washington apologized to Islamabad for the attack. US Ambassador to Islamabad Anne Patterson formally apologized to Pakistan for the incursions and violations.
Since the closure of the route, hundreds of trucks and oil tankers remain parked in different parts of Pakistan's tribal regions and militant attacks on NATO trucks intensified.
In the latest attack, militants torched 29 NATO oil tankers in the country's southwest.