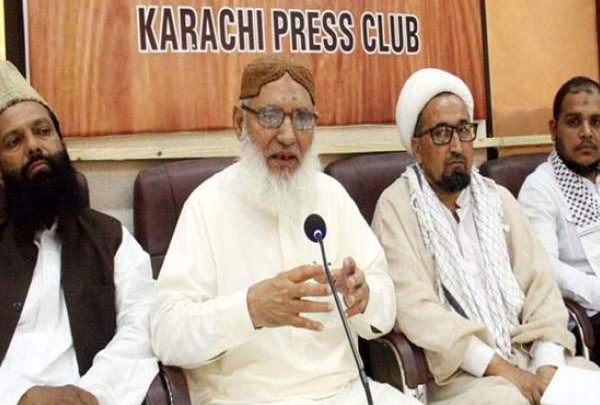 Prominent political and religious groups in Pakistan have slammed US recognition of the Golan Heights as Israeli territory and called the Pakistani government to take measures for massive al-Quds Day demonstrations to be held on the last Friday in Ramadan, reported Taqrib News Agency (TNA).

Assad-ullah Buto, head of the National Solidarity Council in Pakistan and Saber Abu Maryam, Palestine-Pakistan Foundation member were among figures attending a presser held for al-Quds Day in the city of Karachi expressing regret that 71 years into UN and international efforts has not been successful in liberation of the Palestinian nation and lands.

Political and religious figures attending the presser vowed to continue their efforts for the Palestinian nation calling on Pakistani people to participate in al-Quds Day demonstration and voice their support for Palestinians.

Leaders of political groups slammed US recognition of the Golan Heights as Israeli territories urging Prime Minister Imran Khan and President Arif Alvi to hold the demonstration across the country.

National Solidarity Council of Pakistan stressed al-Quds as the eternal capital of Palestine calling Tel Aviv regime as illegal and a threat against the entire world.

The late founder of Islamic Revolution, Ayatollah Imam Khomeini called the last Friday in Ramadan to be called as International al-Quds Day urging world people to mark the day until full liberation of the occupied lands from Israeli regime.