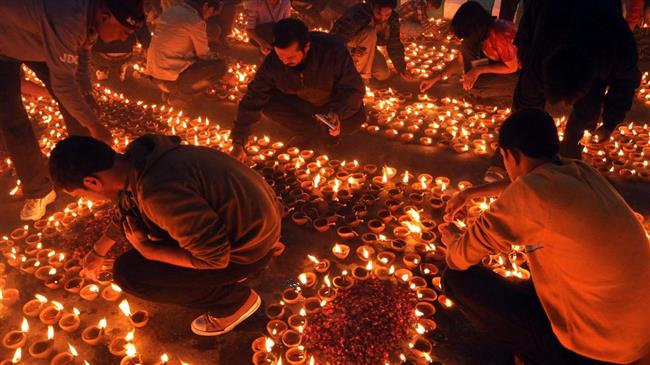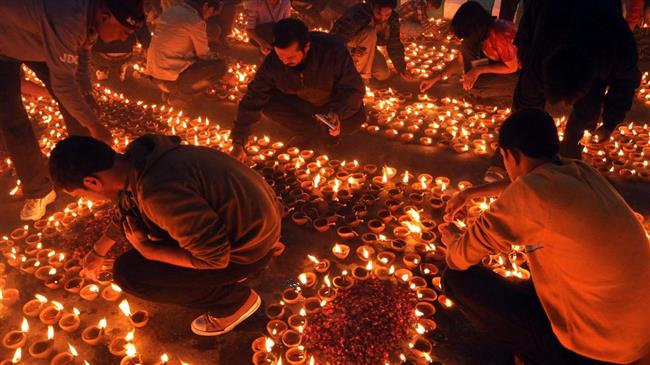 Thousands of people, defying all Takfiri threats, came to the port city of Karachi to commemorate the birth anniversary of Prophet Mohammad. 25000 clay-lamp-vigils were lightened to pay tribute to the Prophet on behalf of those children killed in Peshawar carnage last month.
Here's the city center and tonight these people have gathered here to celebrate the birth anniversary of their beloved Prophet Muhammad peace be upon him who taught them lessons of love, respect and equality.
People of different religions including Hindu, Christian and Muslims participated in the celebrations. They showed solidarity with the on-going army military operations in the Northwest of Pakistan.
Speakers at the event emphasized on the true message of Prophet Muhammad that they say is love and unity which binds Muslims in a relationship of respect with non-Muslims.
12th of Rabulawal mark the start of a weeklong celebrations ending on 17th of Rabiulawal, the third month of the Islamic lunar calendar.