Pakistan
Pakistanis observe Intl. Day of Victims of Enforced Disappearances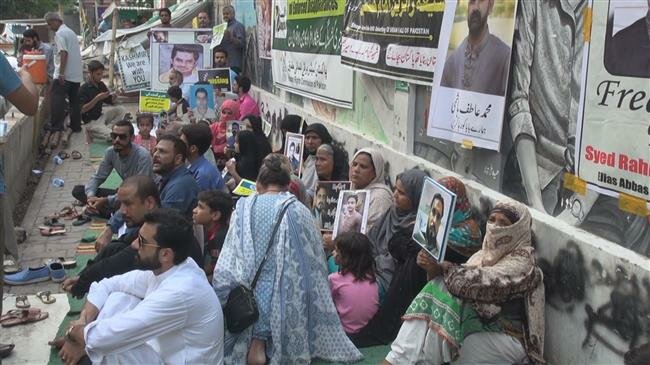 August 30 marks International Day of the victims of the Enforced Disappearances.
An enforced disappearance involves the secret abduction or imprisonment of a person by a state or political organization.
This is followed by a refusal to acknowledge the person's fate and whereabouts.
In the Pakistani city of Karachi, the victims' families, human rights activists and members of civil society took out to the streets to condemn the practice.
These protesters are marking the 'International Day of the Victims of Enforced Disappearances'. They demand justice for their loved ones whose whereabouts are unknown.
According to UN, enforced disappearance has frequently been used as a strategy to spread terror within society. The feeling of insecurity generated by this practice is not limited to the close relatives of the disappeared, but also affects their communities and society as a whole.
As per the data of the commission of inquiry on enforced disappearances, over 5,000 complaints related to enforced disappearances have been filed since March 2011.
In May, families of the disappeared staged a 13-day sit-in outside the President's House in Karachi, calling on the government to end the practice.
The sit-in came to an end after Pakistani officials promised to address the issue.
However, the victims' families say the government is yet to make good on its promise.