Pakistan
Pakistanis urges revival of Islamic nationhood to address Muslim causes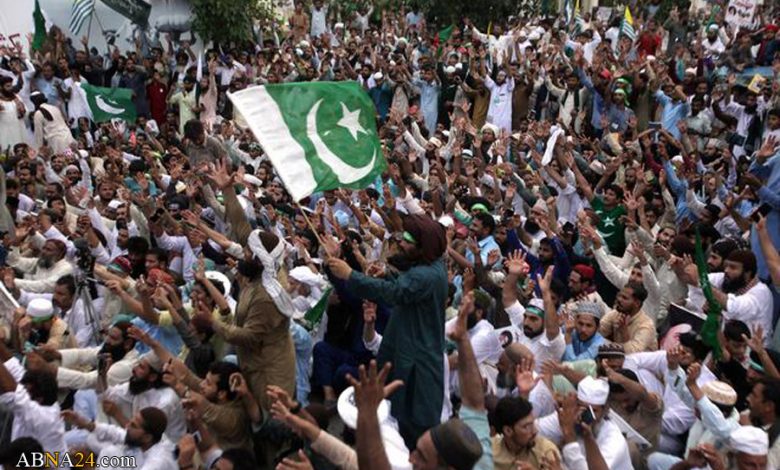 A large number of young people turned out in the garrison city of Rawalpindi near Pakistani capital Islamabad to voice their outrage over India's alleged brutalities against Muslims in the disputed Kashmir region, as well as Israel's suppression of Muslims in the occupied Palestine.
Equally these protesters were angry with rulers of several Arab states over their collaboration with India and particularly with Israel in strengthening their illegal hold in occupied territories.
The protest was organized by Youth Parliament, an organization of college and university students from all over Pakistan.
They have been campaigning to forge greater unity among Muslims across different regions, with hopes of bringing an end to the atrocities being committed against Muslims by reviving the true spirit of Muslim nationhood all over Islamic world.
The protesters expressed disappointment with Prime Minister Imran Khan who won the last general elections with a pledge to pursue Muslim causes.
The lingering public resentment against France over the repeated publication of blasphemous cartoons of the Prophet of Islam is also among their concerns.
The protest followed a gathering of millions of people in the eastern city of Lahore a few days ago, which demanded that the government expel French ambassador and officially boycott French products in Pakistan.