Pakistan
Pakistan's Musharraf freed from house arrest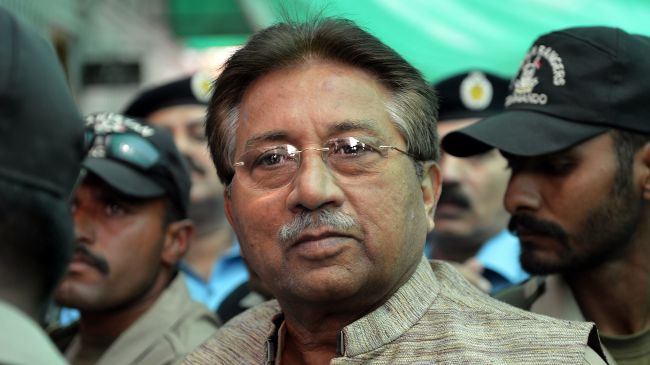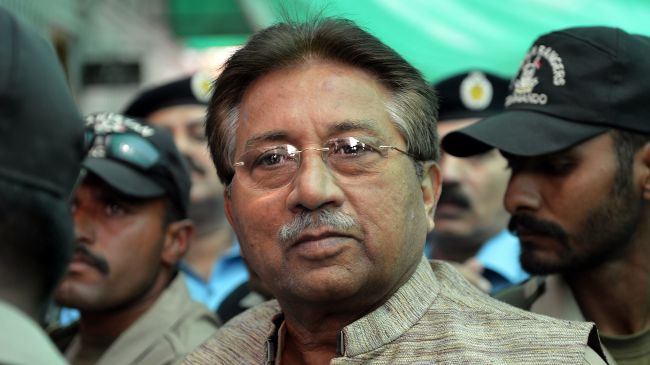 Pakistan's former President Pervez Musharraf has been freed from house arrest after a court granted him bail over the case of his involvement in a 2007 murder.
Prison officials left the retired Pakistani general's villa in the capital, Islamabad, Wednesday night.
Malik Mushtaq, the superintendent of Central Jail Rawalpindi, said on Thursday that Musharraf "is a free man now, his house is no more a sub prison."
Musharraf, however, will remain under heavy guard in his residence due to serious threats to his life by pro-Taliban militants.
On Wednesday, the court ruled to end the house arrest of Musharraf, two days after he was granted bail in a case related to his role in a 2007 fatal attack on Islamabad's Red Mosque.
Musharraf's defense lawyer Ilyas Siddiqi said, "Pervez Musharraf has been granted bail in all cases. There are no restrictions on his movement."
On November 4, Islamabad District Court granted bail to Musharraf over the 2007 raid on the mosque, which left a senior cleric and 100 others dead and sparked a wave of violence across the country.
The ruling means that Musharraf is now free on bail in all cases against him, including one for the assassination of former Prime Minister Benazir Bhutto.
Bhutto was killed in a gun-and-bomb attack on December 27, 2007, as she was leaving an election rally in the city of Rawalpindi. Musharraf has been accused of failing to provide enough security for Bhutto after she returned from exile on October 18 the same year.
The 70-year-old was also accused of illegally putting judges under house arrest after he sacked Chief Justice Iftikhar Muhammad Chaudhry, declaring a state of emergency, and suspending the constitution, during a crackdown on the Pakistani Judiciary in 2007.
The former Pakistani army general, who seized power in a bloodless coup in October 1999, stepped down as president of the country in August 2008, about six months after his allies lost parliamentary elections in February 2008 and the new government threatened to impeach him. A year later, he left the country.
In March 2013, Musharraf returned to Pakistan after nearly four years of self-imposed exile in London and Dubai to run in the May 11 parliamentary elections. However, he was barred from the elections over charges dating back to his time in power.