Asia-Pacific
Pakistan
Pakistan's opposition groups to challenge Khan with own PM candidate in parliament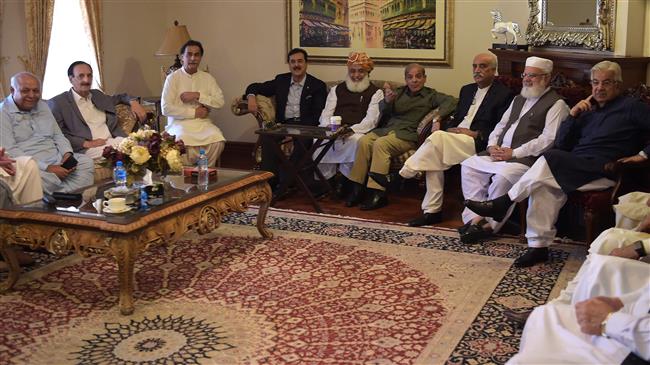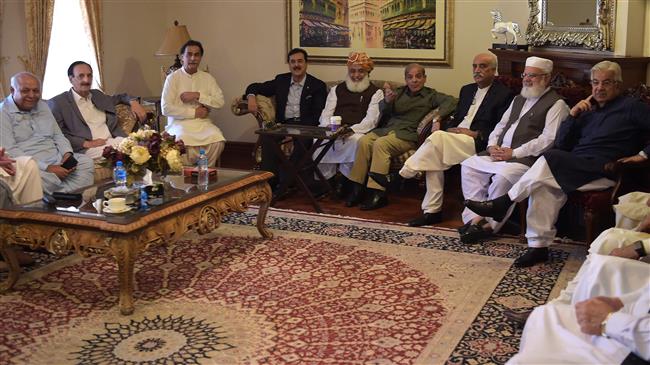 Pakistan's two former dominant political parties have pledged to stop Imran Khan from taking power.
The two rival parties said on Thursday they would team up to send their own candidate for prime minister in parliament, challenging the former cricketer-turned politician, whose party won last week's general election.
The Pakistan Muslim League-Nawaz (PML-N) of jailed ex-prime minister Nawaz Sharif joined with the Pakistan People's Party (PPP), led by the son of assassinated former premier Benazir Bhutto, and several smaller parties to form the opposition alliance, known as the All Parties Conference.
The opposition alliance does not have the required numbers to block Khan's election as his party won 116 of the 272 seats in the National Assembly. It, however, could leave Khan with slim majority that could make enacting his agenda difficult.
The opposition claims that the July 25 vote was rigged by the powerful military.
Imran Khan has won a disputed Pakistan election but has fallen short of an outright majority, official results indicate.
The All Parties Conference is an alliance against "the rigged elections", said Maryam Aurangzeb, speaking on behalf of PML-N.
An EU monitoring team described the election campaign as an unequal playing field, but said it was up to the people of Pakistan to decide on the vote's legitimacy.