Pakistan
Pakistan's parliament elects Shehbaz Sharif as new prime minister after Khan's ouster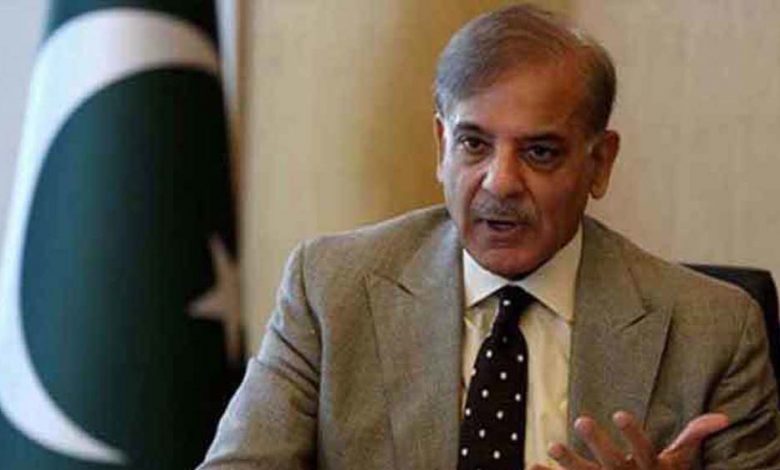 The Pakistani parliament has elected Shehbaz Sharif as the country's new prime minister after his predecessor Imran Khan was removed and most of his party's legislators resigned from the National Assembly.
On Monday and following a week-long constitutional crisis that led to a no-confidence vote against Khan the previous day, Pakistani lawmakers elected 70-year-old Shehbaz Sharif, who has a reputation in Pakistan as an effective administrator more than as a politician.
Sharif is the younger brother of Nawaz Sharif, who served as the country's prime minister for three non-consecutive terms and was finally removed from office by the Supreme Court of Pakistan in 2017.
Shehbaz emerged as the leader of a united opposition to oust Khan, who claimed that he had been the victim of a "regime change" conspiracy involving the United States. Washington has already rejected the allegation.
Sharif: Pakistan facing huge economic challenge
Following his election, Pakistan's prime minister-elect said the country was on the way to posting the largest budget deficit in its history as well as historical trade and current account deficits.
Sharif added that the outgoing government of Imran Khan had mismanaged the economy, and his new government was faced with a huge challenge to bring it back on track.
Elsewhere in his speech, Sharif said the country has to build relations with United States, adding that Pakistan wants better relations with India, but need a solution to Kashmir dispute.
Sharif called on Indian Prime Minister Narendra Modi to resolve Kashmir dispute and work with Pakistan's new government to end poverty in both countries.
Sharif also said his government wants good ties with EU.
Sharif noted that his government will speed up Beijing-backed projects in the country. The projects are being carried out under the $60 billion China-Pakistan Economic Corridor (CPEC), which is a part of Beijing's Belt and Road Initiative.
Shortly before voting started on Monday, lawmakers from Khan's party – Pakistan Tehreek-e-Insaf (PTI) – stepped down en masse from the Lower House of the parliament to express their dissent against the expected formation of a government by his political opponents.
"We are announcing we are all resigning," Shah Mahmood Qureshi, former foreign minister and vice president of Khan's party, said in a speech in the assembly, meaning that fresh by-elections in well over 100 seats will be required.
The PTI party had earlier submitted papers nominating Qureshi as its candidate for prime minister.
"There can't be any bigger insult to this country," said Khan on Monday on the prospect of Sharif being elected.
Since it won independence from the United Kingdom in 1947, no Pakistani prime minister has completed a full term. However, Khan is the first to be ousted by a no-confidence vote.
During almost half its nearly 75-year history, Pakistan, home to 220 million people, has been ruled by the military.
As Khan remained defiant after he suffered a decisive defeat in parliament, thousands of his supporters in a number of cities staged protests against his ousting that continued until Monday's early hours.