Palestine
Palestine- 1700 patient prisoners risk death in Slaughterer Israeli jails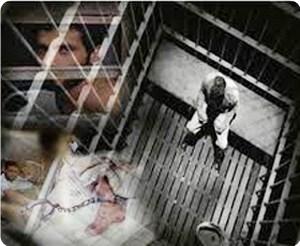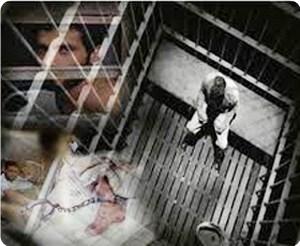 Palestinian patient prisoners in Israeli jails suffer deliberate Israeli medical negligence and lack of medical care where they risk death at any moment.
Riad al-Ashqar, prisoners' ministry media director, stated that the number of patient prisoners has escalated in Israeli jails due to the Israeli medical negligence and the bad detention conditions in addition to the continued pressures and repression.
About 1700 prisoners out of 4600 Palestinian prisoners in Israeli jails suffer health problems including 75 prisoners suffer chronic diseases.
The liberated prisoner Omar al-Bardawil (29) who was released recently, stated that the Palestinian patient prisoners' health situation is getting worse as part of the Israeli Prison Administration's policy to liquidated them.
Al-Bardawil, who served 8 years behind Israeli bars, pointed out that the patient prisoners are facing death at any moment due to the Israeli harassments and medical negligence particularly the hunger strikers.
He called for a real and firm position behind the patient prisoners in Israeli jails who suffer shortage of medicines and medical care.
Jordanian prisoners in Israeli jails have declared hunger strike since early May protesting their difficult detention condition where their health situation has deteriorated in Ramle prison in light the Israeli deliberate medical negligence.
Meanwhile, Fidaa group to support prisoners in Israeli jails denied Israeli claims that the hunger striker Abdullah Barghouthi is clinically dead.
Anas Abu Khudair, Fidaa group's director, confirmed that Barghouthi is still alive however he suffers sharp health deterioration due to his hunger strike since more than 70 days.
He pointed out that Barghouthi is kept alone in Afula prison, while the 4 other Jordanian prisoners are held in Soroka Hospital.
Jordanian prisoner in Israel Abdullah Barghouthi is serving the longest term in the world as he was sentenced to 67 life terms. He has been in jail for 10 years after he was arrested by Israel when he entered the West Bank to visit relatives there.
On May 2, six Jordanians began their own "battle of empty stomachs" following Palestinian peers who managed to secure their freedom and attracted worldwide attention to their plight over the past months.