Palestine
Palestine, Egypt begin talks to determine sea borders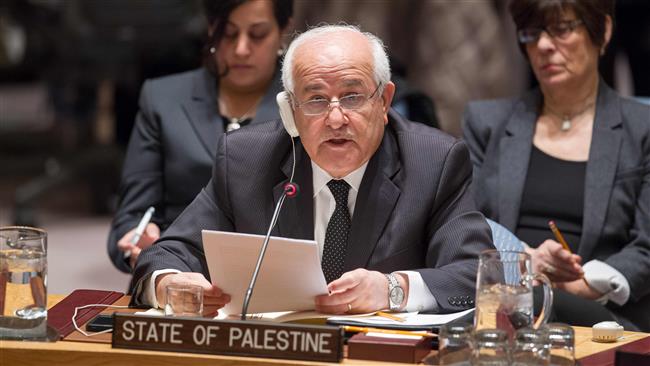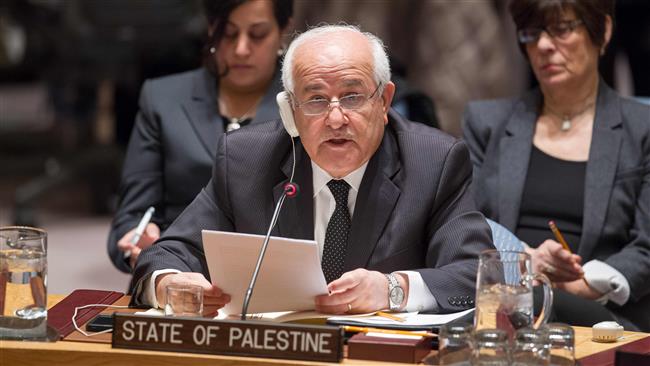 The Palestinian ambassador to the UN says negotiations are underway with Egypt on setting out the maritime borders between the two sides as international efforts to recognize a Palestinian state gain momentum.
Riyad Mansour said on Friday that the Palestinian and Egyptian foreign ministers began preliminary talks recently on their undersea territory and now discussions are being arranged in Egypt between technical teams.
The sea border talks are part of "building the structures of a serious, respectable state in all fields," Mansour said, adding that the goal is "to declare our exclusive economic zone and to survey our wealth."
In November 2012, the UN General Assembly voted to upgrade Palestine's status at the UN from "non-member observer entity" to "non-member observer state" despite strong opposition from Israel and the US.
That status empowered the Palestinians to achieve membership in UN bodies and treaties.
Elsewhere in his remarks, Mansour said that the state of Palestine has just been elected as a member of the credentials committee of the Law of the Sea Treaty, formally known as the Third United Nations Convention on the Law of the Sea. The treaty codifies international law concerning territorial waters, sea lanes and ocean resources.
"We are heavily involved in the Law of the Sea because, among other things, it deals with issues related to our borders and our exclusive economic zone off the coast of the Gaza Strip," he said.
This is while neither Israel nor the US has signed the treaty.
Israel declared an economic zone without consulting with Lebanon, but it reached a consensus with Cyprus, the official said, noting that unlike the Tel Aviv regime, the Palestinians will also negotiate their border with Cyprus.
"For those who keep denying that we exist, we want to show them in a peaceful, legal, smart, realistic way that this state is growing, and it's growing in a responsible way, and it is also defending the rights of our people in accordance with international law," the Palestinian envoy stated.
Meanwhile, Danny Danon, Israel's representative to the UN, criticized Mansour's comments, saying that the Palestinians "are once again avoiding direct negotiations and instead turning to the international community."
Last September, the flag of Palestine was raised at the UN headquarters alongside the national flags of the world body's 193 member states after an overwhelming majority of the General Assembly members voted in favor of the move.
The Palestinians are seeking to create an independent state on the territories of the West Bank, East al-Quds (Jerusalem) and the Gaza Strip, with East al-Quds as the capital.
They are also demanding that Israel withdraw from the Palestinian lands occupied in a 1967 war. The Tel Aviv regime, however, has refused to return to the 1967 borders and is unwilling to discuss the issue of al-Quds.