Palestine
Palestine urged to pursue the Zionist regime crimes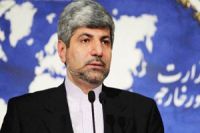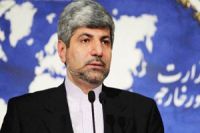 Iran's Foreign Ministry Spokesman Ramin Mehmanparast says the upgrade of Palestine's status at the UN is an opportunity for Palestinians to restore their rights and pursue the Zionist regime war crimes.
Mehmanparast said Friday, "This achievement is a good opportunity to restore the rights of Palestinians especially to legally pursue Zionists' war crimes against the oppressed and defenseless people of Palestine and to prevent their future repetition".
He further stated that Iran as the rotational head of the Non-Aligned Movement believes this move is the first step for Palestinians towards gaining complete sovereignty over their occupied lands, returning to their homeland and continuing resistance against the illegitimate regime of Israel.
The Iranian official also expressed hope that certain conditions would be met to pave the way for the full membership of Palestine at the United Nations.
The United Nations General Assembly on Thursday voted to upgrade Palestine's status at the UN from "observer entity" to "non-member observer state" despite strong opposition from the Zionist regime and the US.
About 138 members voted in favor of the measure, nine against and 41 abstained.
The US blocked Palestine's full membership bid at the UN Security Council last year, using its veto power.
The upgrade allows Palestinians to participate in debates at the UN General Assembly and improve their chances of joining UN agencies and the International Criminal Court where they can file complaints against the Zionist regime.