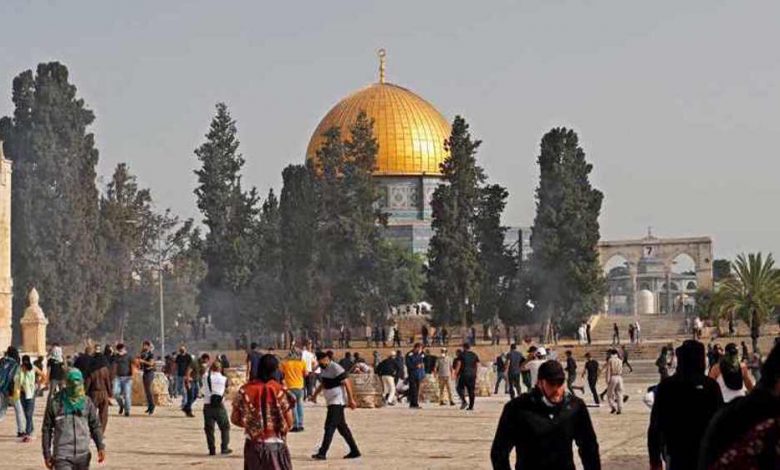 Commenting on the recent speech by Leader of the Islamic Revolution Ayatollah Seyyed Ali Khamenei on the occasion of the International Quds Day in which he voiced confidence that the downward movement of the Zionist regime has already started, Falk said in an interview with Press TV that the apartheid Israeli regime has suffered a series of defeats in the symbolic domain of politics in the first months of 2021.
Falk referred to the February ruling of the International Criminal Court (ICC) that territories occupied by Israel in the 1967 Arab–Israeli War were subject to its jurisdiction, as well as influential reports by Israeli rights group B'Tselem and by the US-based Human Rights Watch which concluded that Israel is committing the crime of apartheid against Palestinians as well as "significant worldwide" increases in global solidarity initiatives in support of the Palestinian struggle for basic rights, including the inalienable right of self-determination.
"These symbolic advances suggest that Palestine is winning the legitimacy war fought between Israel and Palestine over the relative legal, moral, and spiritual entitlements in their struggle," Falk said.
"The record of the struggles against colonial rule since 1945 suggest that the side that prevails in a legitimacy war eventually controls the political outcome," he said.
"In this respect, the statement of Ayatollah Khamenei about a downward Israeli spiral accords with the flow of history," the American professor added.
Falk, however, expected "a difficult and likely prolonged struggle", noting that Israel wouldn't easily accept defeat.
He said Israel has tried to deflect attention by accusing individuals and even institutions, such as the UN and ICC, of being 'antisemitic'.
"This is a display of 'the politics of deflection.'"
Falk also noted that Israel enjoys the geopolitical backing of the United States and has benefited from the normalization deals reached last year with several Arab regimes.
"These factors suggest that it will be a difficult and likely prolonged struggle," he said.https://if-cdn.com/1KCoclA?v=1&app=1
Elsewhere in his remarks, Falk said there is much evidence of Western decline, but the world's future remains obscure.
"Historical tendencies appear to favor the rise of Asia and a more multipolar world order. There are also indications of Western, particularly US decline, as in its handling of the COVID pandemic and prolonged failure to update and improve the quality of its infrastructure, spending excessively on armaments instead of investing in a sustainable and equitable future.
"Yet there are some contradictions that prevent any assured image of the future. At present, there are prospects of a dangerous confrontation between China and the United States, which could confirm Chinese ascendency or lead to regional conflict, and possibly wider tensions in the form of a second cold war," Falk said.
According to Falk, "it is also possible that prudence and humane judgment will lead to a geopolitics of accommodation, allowing proper attention being given to managing global challenges of unprecedented magnitude".