Palestine
Palestinian, 16, kidnapped, burned to death by zionist settlers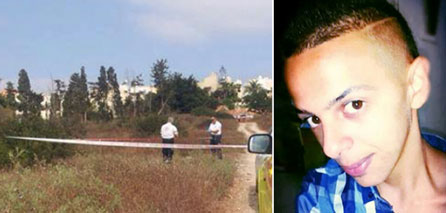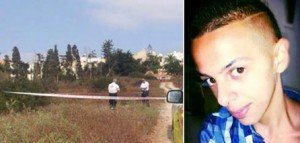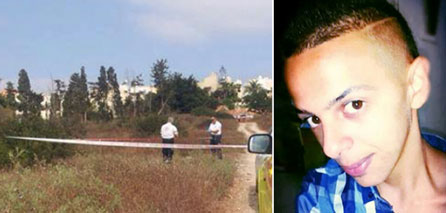 The body of a Palestinian teenager was found burned to death in Jerusalem after a day and evening of Israeli protests that turned into mobs streaming through the streets of the Old City of Jerusalem chanting 'Death to Arabs'. At least 8 Palestinians had to be rescued from the mobs by police, and 47 people were arrested for disorderly conduct and property destruction.
16-year-old Muhammad Hussein Abu Khdeir was abducted from outside his home in Shoefat neighborhood in Jerusalem by a group of Israelis, who forced him into a car and sped off, according to local sources.
The teen's burned body was found hours later in a vacant lot in another part of the city, sparking protests in his home neighborhood. Around 200 Palestinians took to the streets to voice their anger over the brutal killing of the child, and were met by rubber bullets and tear gas from Israeli police.
Twelve people were injured, including two journalists. One reporter with Palestine TV in Jerusalem, Christine Renawi, was shot by a rubber-coated steel bullet in her shoulder. Cameraman Ali Yassin was shot by a rubber-coated steel bullet in his arm. Israeli police remain in Shoefat, and have closed all entries to the neighborhood.
This incident followed several hours of right-wing Israeli protests and marches through the streets in which people shouted 'Death to Arabs', and pulled Palestinians out of their vehicles and beat them.
At the same time as the funeral of three Israeli settlers on Tuesday, protesters gathered in Jerusalem to hear speeches that called for 'revenge' against Palestinians for the deaths of the three youth. Very little information has been released about the deaths of the settlers.
At the funeral, Netanyahu called for revenge against the Hamas party, "saying Hamas is responsible. Hamas will pay, and Hamas will continue to pay." Hamas officials have vehemently denied any connection to the attack, and Israeli officials have presented no evidence linking them to the incident.
Amnesty International put out a statement warning against 'revenge' attacks, noting "The Israeli occupation have not presented any evidence to back their assertion that Hamas or the two named suspects were responsible for the teens' abductions and murders."