Palestine
Middle East
Resistance Axix
Palestinian Authority spox: 'Israeli' aggression on Gaza, al-Quds, Jenin crosses all red lines
A spokesman for Palestinian President Mahmoud Abbas has strongly condemned Israel's onslaught on the besieged Gaza Strip, saying the ongoing Israeli aggression against the coastal enclave and other Palestinian cities "crosses all red lines."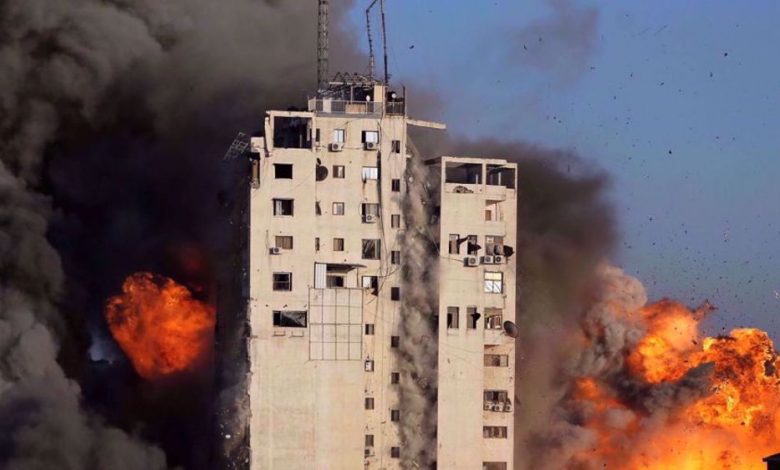 Nabil Abu Rudeineh made the remarks in a statement on Sunday, after the Israeli military carried out a fresh round of airstrikes against various areas across the Gaza Strip, Palestine's official Wafa news agency reported.
He also denounced Israel's violence against the al-Aqsa Mosque compound in occupied al-Quds by allowing settlers to storm the holy site.
"The persisting Israeli aggression, whether in the al-Aqsa Mosque, the Gaza Strip, Jenin, and other Palestinian cities and villages, crosses all red lines and represents an Israeli attempt to push the situation into more escalation and tension," Rudeineh said.
The Palestinian spokesman further called on the international community to take urgent action to stop the ongoing Israeli aggression against Gaza "before it is too late.
He also said the Palestinian Authority will continue its efforts to stop the Israeli aggression against the Palestinian people and their religious sanctities.
"The UN Security Council will hold a special session to discuss the attack on the Gaza Strip and it must stand up to its responsibilities and stop this aggression," he said.
The Israeli regime launched a devastating offensive against the Gaza Strip on Friday. So far, at least 31 Palestinians have been killed and nearly 250 others injured.
In response to the brutal Israeli airstrikes, Palestinian resistance forces fired rockets at Israel, setting off air raid sirens and sending settlers running to bomb shelters.
The Islamic Jihad called the retaliatory barrage only an "initial response" to the Israeli bloodbath, with the Palestinian resistance movement's Secretary General Ziad al-Nakhalah saying the Israeli enemy must expect a "non-stop" confrontation in the wake of the aggression.
Hamas official: Israel committing war crimes in Gaza
Meanwhile, the Islamic resistance movement Hamas has denounced as a "war crime" Israel's latest attack on the southern city of Rafah in the Gaza Strip, saying it reflects Tel Aviv's bloody nature.
"Our message to the Arab normalizers: Stop normalization and cooperation with the (Israeli) occupation or else our people will consider you as partners in the crime," Hamas spokesman Sami Abu Zuhri wrote in a post published on his Twitter page.
On Saturday, a senior commander of the Islamic Jihad resistance movement and several children were killed in the Gaza Strip as Israeli jets bombed the blockaded enclave for a second day.
In a statement on Sunday, the Palestinian group confirmed that Khaled Mansour, its commander in the south of the Gaza Strip, had been killed in an Israeli raid.
The latest data by the Israeli military put the number of rockets and mortars launched toward the Israeli-occupied territories by Islamic Jihad fighters since Friday at 580.
The violence has raised fears of another Israeli war on Gaza, just 15 months after a month-long conflict that killed more than 260 people.