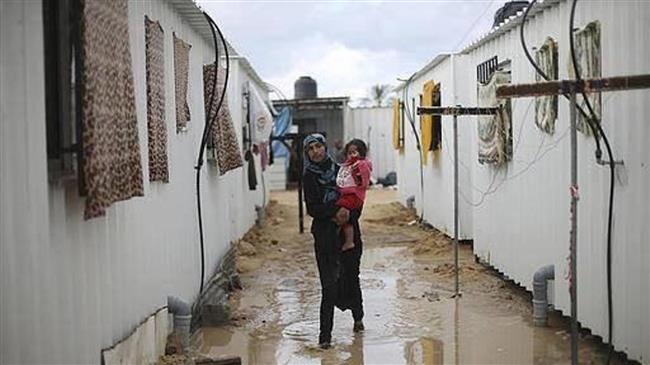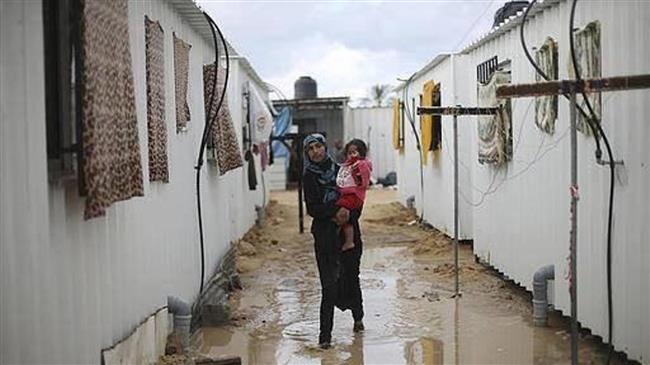 A Palestinian child has died in freezing temperatures in the besieged Gaza Strip as bitter cold is threatening the lives of tens of thousands of people in the war-ravaged enclave.
The 18-month Palestinian child, Fadi Qudeih, lost his life in a caravan house in the southern city of Khan Younis because of severe cold weather on Tuesday.
The child's home was razed to the ground during the Israeli onslaught on the blockaded area in the summer of 2014.
Four Palestinian children under the age of two have lost their lives due to the bitter cold since the beginning of winter this year.
The Gaza-based Palestinian Health Ministry said last week that a three-month-old infant froze to death in the northern Gaza town of Beit Hanoun in a shelter for those displaced by the devastating Israeli war.
A one-month-old boy also died at home in Khan Younis last week, while another four-month-old baby also succumbed to the cold last Friday.
International aid agencies warn that the severe weather condition is mainly causing difficulty for those whose homes were devastated during the Israel's 50-day war on Gaza.
About 1,500 buildings and structures were demolished during the Israeli offensive, which started in early July 2014 and ended in late August that year.
Over 2,140 Palestinians, including 577 children, were killed in the Israeli onslaught. Over 11,100 others, including 3,374 children, 2,088 women and 410 elderly people, were also injured.
Gaza has been blockaded by Israel since 2007, causing a decline in the standard of living, unprecedented levels of unemployment, and unrelenting poverty.