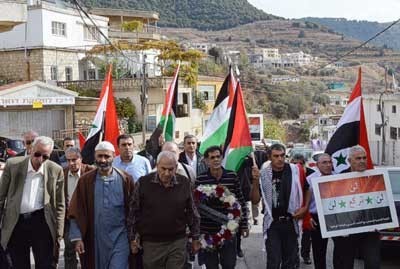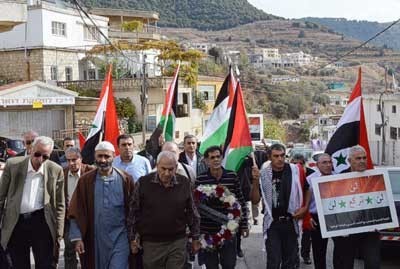 The Palestinian Popular Committee for Solidarity with Syria on Saturday visited the occupied Syrian Golan to offer condolences over martyr Nasha'at Sha'alan and the martyrs of the Syrian Army and all Syria.
Members of the committee asserted that Syria and the Syrian Army will be victorious over terrorism, lauding the sacrifices made by the Syrian people for the sake of the Arab nation.
In turn, the family of Nasha'at Sha'alan thanked the committee members, asserting that the Golan will always remain faithful to the motherland Syria.