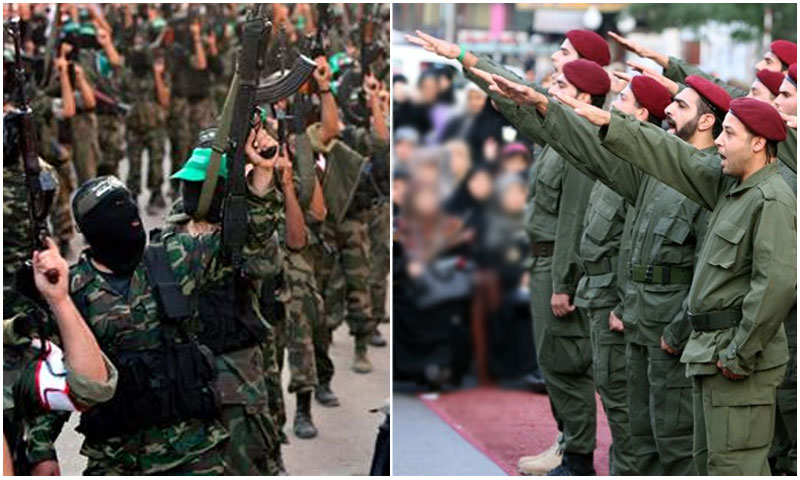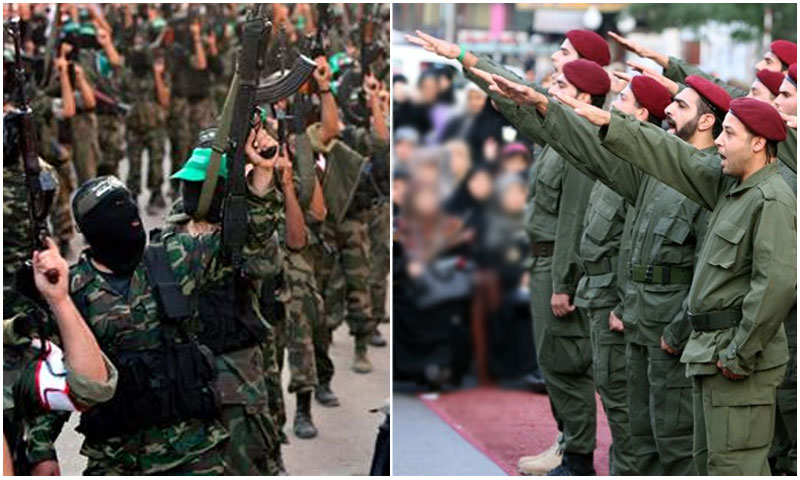 Palestinian factions and military groups on Monday denounced the Israeli attack which left six Hezbollah fighters dead in al-Quneitra on the Syrian-controlled side of the Golan Heights on Sunday evening.
Hamas spokesman Sami Abu Zuhri released a statement accusing Israel of messing with the security of the region.
This attack, he added, was an attempt by the Israelis to make up for the defeat they suffered in Gaza. This is an ugly crime employed as elections propaganda, he said.
Islamic Jihad also denounced the Israeli airstrike. The Hezbollah martyrs blood is a sign of good omen that the Palestinian people and the Arab nation will eventually triumph.
A military wing affiliated to the Popular Front for the Liberation of Palestine also denounced the attack.
The Abu Ali Mustafa Brigades confirm that the martyrs blood is a new fuel for Arab resistance which will eventually expel the Israeli occupation from Palestine and all Arab territories.
The six Hezbollah fighters were killed Sunday in an Israeli airstrike on the Syrian side of the Golan, including the son of assassinated senior commander Imad Mughniyeh.
The deaths were announced after an Israeli security source said that an Israeli helicopter conducted a strike against terrorists near Quneitra, on the Syrian side of the Golan Heights.
A group of Hezbollah mujahedeen were martyred in a Zionist rocket attack in Quneitra, and their names will be revealed later, said Hezbollah s al-Manar television.
They were killed during a field reconnaissance mission in the Mazraat Amal village of Quneitra province, it said.
A source close to Hezbollah told AFP the dead included Mohammed Issa, a senior commander responsible for Hezbollah operations in Syria and Iraq.
Also killed was Jihad Mughniyeh, the son of Imad Mughniyeh, a top Hezbollah operative killed in a 2008 car bombing in Syria which the group has blamed on Israel, said the source.
Imad Mughniyeh was wanted for the 1985 hijacking of a TWA airliner in which a US Navy diver was killed and the 1992 bombing of Israel s embassy in Argentina that cost 29 lives.
The Israeli source did not identify the targets but alleged they were preparing for an attack on Israel, without providing more details.
Syrian state television confirmed the Israeli airstrike and said six people were killed in the raid but made no mention of Hezbollah.
The Shiite movement is an arch-enemy of Israel, and has sent thousands of fighters across the border to aid Syrian President Bashar Assad s regime as it battles Sunni-led rebels.
The attack comes days after Hezbollah chief Hassan Nasrallah threatened to retaliate against Israel for repeated strikes on Syria.
The al-Manar channel, meanwhile, branded the strike a costly adventure that threatens the security of the Middle East.