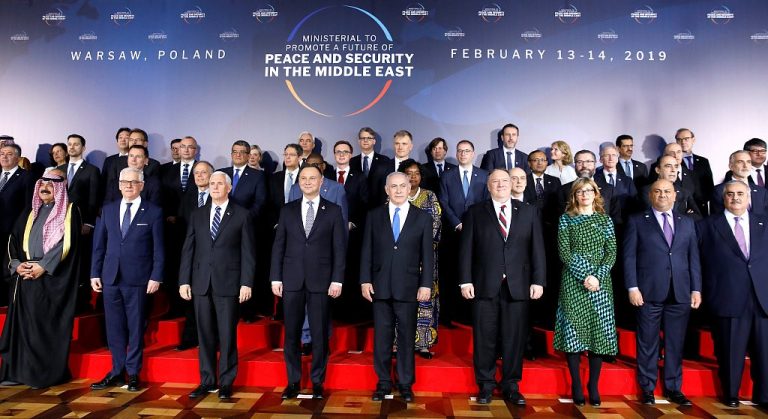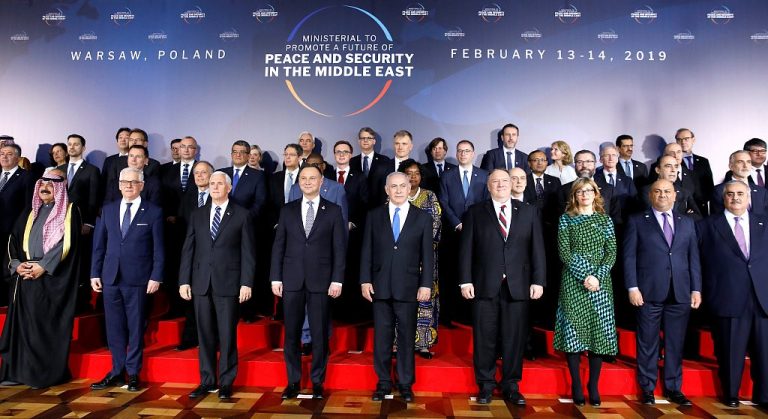 Palestinian factions firmly denounced Arab foreign ministers' participation in the anti-Iran conference in Warsaw, where they attended the meeting along with Israeli premier Benjamin Netanyahu.
Nabil Shaath, an adviser to Palestinian Authority Chief, Mahmoud Abbas, wrote in a column published by Israeli Haaretz newspaper that the Warsaw conference lacked credibility as it aimed to "normalize" the Israeli occupation of Palestinian territory.
"By fully siding with the Israeli government, [the Americans] have tried to normalize the Israeli occupation and the systematic denial of the Palestinian right to self-determination," he said.
Saeb Erekat, the secretary-general of the Palestine Liberation Organization's Executive Committee, called it "an attempt to bypass" the Arab Peace Initiative.
Meanwhile, Palestinian resistance movements, Islamic Jihad, denounced the Arab participation in the meeting, and what was followed of announced and unannounced handshakes with Netanyahu as conspiracy against Palestine.
"Those meetings (with Netanyahu) are marks of disgrace on the forehead of all those who are rushing towards normalizing ties with the Zionist entity," the Islamic Jihad said in a statement.
"Such meetings in Warsaw encourage the killers to go ahead with their crimes against our people and our nation," the statement said, noting that the Arab participants in Warsaw conference are partners in these crimes.