Palestine
Palestinian father, three children injured after Israeli settler attack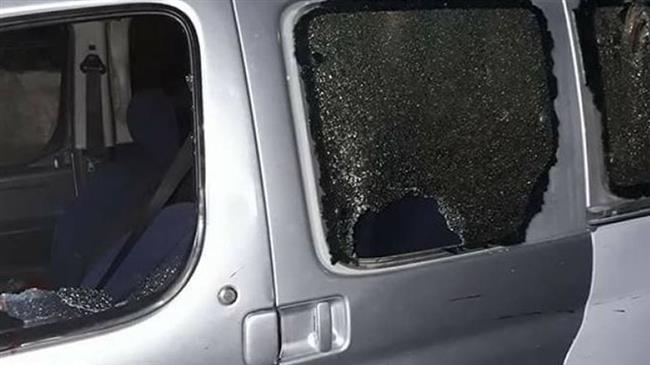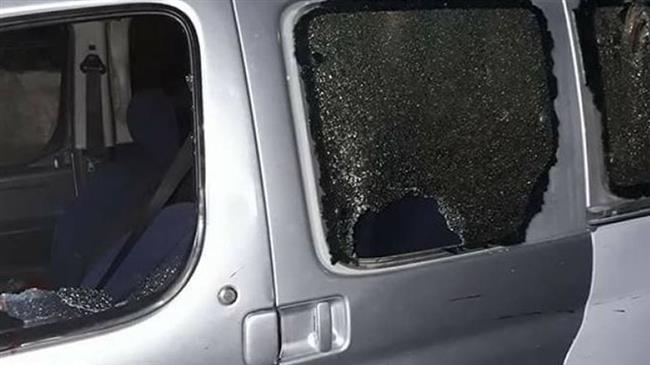 A Palestinian man and his three children have suffered injuries when a group of extremist settlers violently pelted their car with stones in the northern part of the occupied West Bank.
Local sources, speaking on condition of anonymity, told the Palestinian Information Center that Munder Mousa, a resident of Tulkarem City, and his children were travelling along a road south of Nablus, located approximately 49 kilometers (30 miles) north of Jerusalem al-Quds, when settlers from Yitzhar settlement who had laid an ambush started hurling stones at the car.
The settlers also used a vehicle to block the road before carrying out their assault.
Mousa finally managed to drive away with his children. He arrived in Madama village, located 4.78 kilometers (3 miles) south of Nablus, and was given first aid before being transported to Rafidia Hospital in Nablus.
 "When I was returning from Ramallah to Tulkarem, I and my children were attacked by at least 15 masked Israeli settlers. They blocked the road in front of us and surrounded the vehicle. They prevented us from moving." Mousa said.
He added that Israeli settlers began throwing stones and empty glass bottles at the vehicle, leaving him and his three children injured.
Separately, Israeli settlers punctured the tires of 15 cars and sprayed racist and anti-Arab slogans on the walls of several houses in the al-Issawiya neighborhood of Jerusalem al-Quds.
Settlers, mostly armed, regularly attack Palestinian villages and farms and set fire to their mosques, olive groves and other properties in the West Bank under the so-called "price tag" policy.
Price tag attacks are acts of vandalism and violence against Palestinians and their property as well as Islamic holy sites by Israeli settlers.
Israel has reportedly uprooted more than 800,000 olive trees in the occupied Palestinian territories since 1967.
More than half a million Israelis live in over 120 settlements built since Israel's occupation of the Palestinian territories of the West Bank in 1967. This is while much of the international community considers the settler units illegal and subject to the Geneva Conventions, which forbid construction on occupied lands.