Palestine
Palestinian injured during clashes in al-Khalil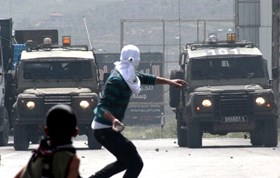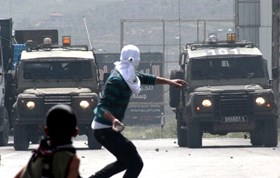 A Palestinian young man was shot and wounded at the hands of rabid dog Israeli settlement security guards, in Joher mount area to the south of al-Khalil, on Sunday.
Local sources told the PIC reporter that Haitham Hijazi Rejabi was shot in the foot during clashes which broke out between the Israeli army forces and settlement security guards on one side and the Palestinian youth on the other.
The forces and guards used live bullets and tear gas while the unarmed Palestinians confronted them by throwing stones, the sources said.
Clashes between Israelis and Palestinians have escalated in al-Khalil's Old City and southern suburbs in recent days.