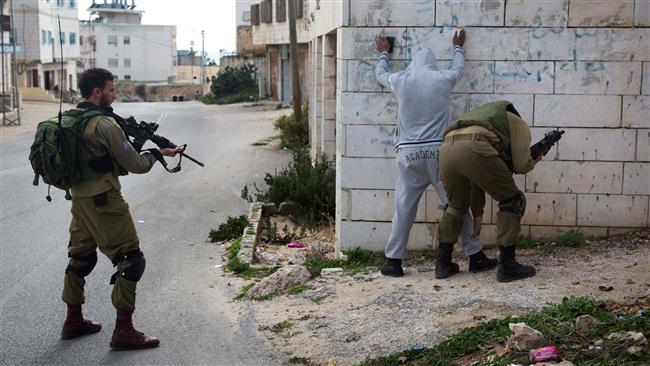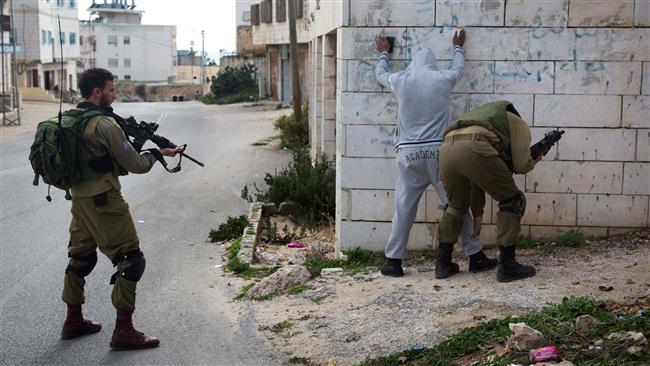 Israeli forces have shot and killed another Palestinian alleging that he tried to carry out a stabbing attack against them.
The fatality occurred on Wednesday in the city of al-Khalil (Hebron) in the south of the Israeli-occupied West Bank.
No more information has been so far released on the incident.
The incident came a few days after Israeli forces shot dead a Palestinian youth in East al-Quds (Jerusalem) last Saturday for allegedly trying to attack a police officer with a knife.
The family of the slain Palestinian youth, however, insisted that he was suffering from mental disabilities, rejecting Israeli claims that he had tried to carry out an attack.
On the same day, a 56-year-old Palestinian man was killed by Israeli forces at a military checkpoint near the occupied West Bank city of Nablus over allegations that he attempted to ram his vehicle into the soldiers manning the army post.
On Friday, Israeli guards shot dead a Palestinian woman in the West Bank for similar charges, shortly after a Palestinian was killed in clashes with Israeli forces near the blockaded Gaza Strip.
Tensions have dramatically escalated since the Israeli regime's imposition of restrictions in August on the entry of Palestinian worshipers into the al-Aqsa Mosque compound in East al-Quds.
Palestinians say Tel Aviv seeks to change the status quo of al-Aqsa. They are also angry with Israeli extremists who, escorted by army forces, have stepped up their raids on the sensitive site, which is Islam's third holiest after Masjid al-Haram in Mecca and Masjid al-Nabawi in Medina.
Israeli forces have killed over 140 Palestinians since early October.
The United Nations Office for the Coordination of Humanitarian Affairs has voiced concern over the excessive use of force and "extrajudicial killing" of Palestinians by Israeli forces. The body says that the circumstances surrounding several of the Palestinian deaths over the past weeks remain disputed.