Middle East
Palestine
Palestinian Martyred, Zionist Soldier Injured in Fire Shooting in Occupied Al-Quds
A Zionist soldier was injured on Thursday in a heroic fire shooting near the Lion's Gate (Bab Al-Asbat) at the Holy Al-Aqsa Mosque in the occupied Jerusalem (Al-Quds), according to the media reports which added that the attacker was shot dead by the Israeli occupation troops.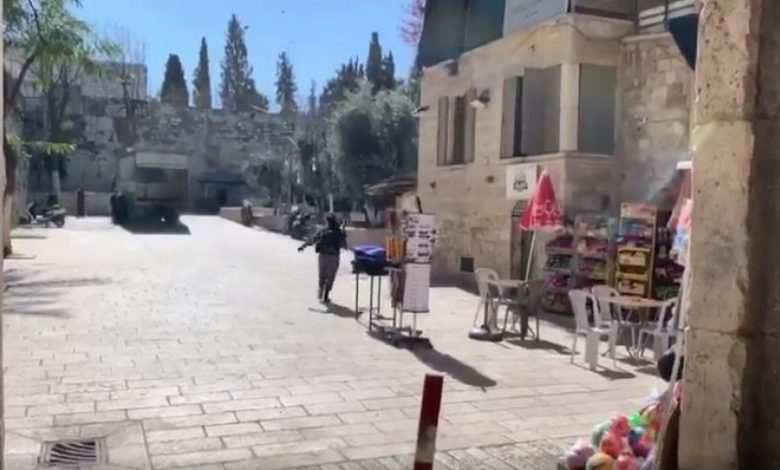 Palestinian sources confirmed that an Israeli soldier was wounded and that the occupation forces shot dead the attacker.
The sources added that the Zionist occupation forces closed gates of the Al-Aqsa Mosque after the heroic operation, pointing out that the Israeli troops were panicked, firing live bullets and sonorous bombs.
Source: Al-Manar