Palestine
Palestinian Operation in E. Jerusalem killed 2 zionist border guards killed, wounding 14 others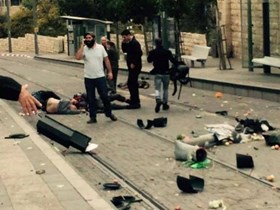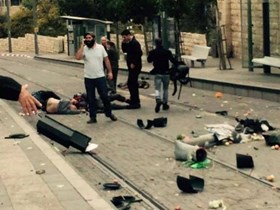 A Palestinian man rammed his vehicle into a group of Israeli border guards in occupied eastern Jerusalem on Wednesday killing two and wounding 14 others.
Israeli reports and Palestinian sources said that a number of pedestrians were among the casualties in the incident that took place in Sheikh Jarrah neighborhood.
Preliminary reports indicated that the Palestinian man identified as Ibrahim al-Akari rammed his vehicle into three border guards near a light rail station then continued to hit other pedestrians and vehicles.
The Israeli reports said that Akari hit into another vehicle and stopped 100 meters away from the initial scene. The media reports said that Akari was shot dead by border guards after he got out of the car holding a metal bar, which he was planning to use in attacking settlers.
Hamas in a press release praised the operation of its cadre Akari as an act of revenge for the Aqsa and for defenders of the Aqsa.
Hamas spokesman Fawzi Barhoum, for his part, said that the operation was a "natural response to the incessant Israeli crimes and violations of the Aqsa Mosque and assaults on its worshipers."
Barhoum called for more resistance attacks against the occupiers in defense of the Aqsa Mosque and "our people's rights … regardless of sacrifices".