Palestine
Abbas's Puppet PM Rami Hamdallah has reportedly withdrawn his offer for resignation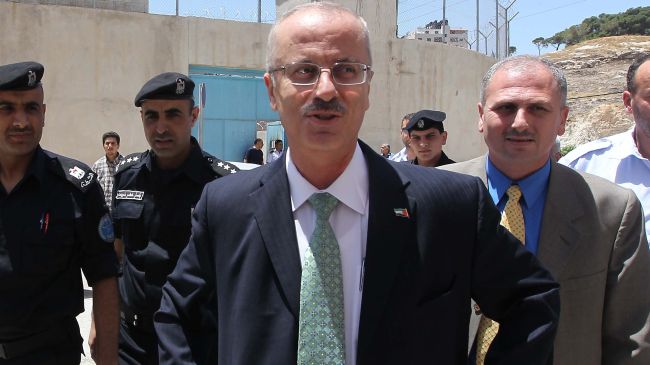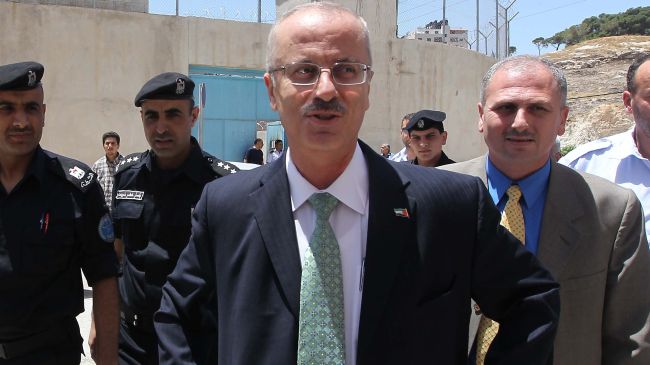 Mahmoud Abbas's Puppet PM Rami Hamdallah has reportedly withdrawn his offer for resignation after talks with acting Mahmoud Abbas.
A senior government official speaking on condition of anonymity said that Hamdallah made the decision following a "positive" two-hour meeting with his boss Abbas on Friday.
PA's spokesman Ihab Bseiso, however, said that the two would hold another meeting on Saturday.
Two weeks after taking office, Hamdallah on Thursday submitted his resignation to Abbas due to a "dispute over his powers" and "outside interferences in his powers and duties."
Analysts believe that Hamdallah's offer to quit his post signals disarray within the Palestinian Authority.
Following the announcement, Hamas spokesman Fawzi Barhoum said, "Hamdallah's resignation indicates that unilateral steps remain weak, are useless and do not resolve the internal Palestinian problem … The solution is not in having many governments. It is in the implementing the reconciliation agreement."
On June 6, Hamdallah replaced Salam Fayyad who resigned in April after a weeks-long row with Abbas's Fatah party over his economic policies.