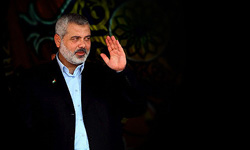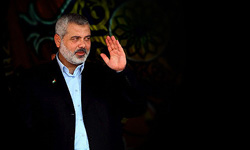 Palestinian Prime Minister Ismail Haniya, heading a high-ranking delegation, arrived here in Tehran on Friday.
Haniya was welcomed by Iranian Foreign Minister Ali Akbar Salehi at Tehran's International Mehrabad Airport.
The visit takes place upon an official invitation extended to him by President Mahmoud Ahmadinejad.
The trip will be Haniya's second since Hamas took control of the Gaza Strip in 2007 after it won legislative elections.
His first trip out of Gaza came in December, when he made stops in Egypt, Sudan, Turkey and Tunisia.
During his visit to Tehran, Haniya will meet with Iranian officials and review regional developments, latest events in Palestine in particular.