Palestine
Palestinian prisoners go on single day hunger strike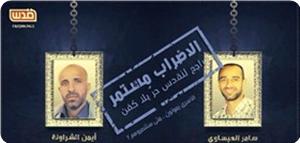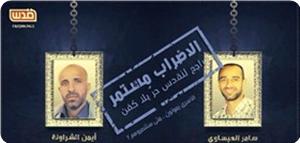 Thousands of Palestinian prisoners in Israeli occupation jails went on a single day hunger strike on Tuesday in solidarity with detained hunger strikers and sick detainees.
The prisoners said in a leaked message that their strike, which started with returning their breakfast meal, was in solidarity with sick detainees in Ramle prison hospital and with hunger strikers Samer Al-Issawi and Ayman Al-Sharawne.
They said that the strike was also to protest the Israeli prison authority's repressive measures against them.
The prisoners asked for solidarity activities outside the jail until their demands are met including ending the IPA medical neglect of sick prisoners.