Palestine
Middle East
Palestinian Prisoners Rebel against Israeli Punitive Measures, Islamic Jihad Calls for Confronting Enemy
The Palestinian prisoners rebelled against the punitive measures taken by the Israeli occupation authorities in light of Gilboa escape operation, incinerating the dungeons at Negev jail.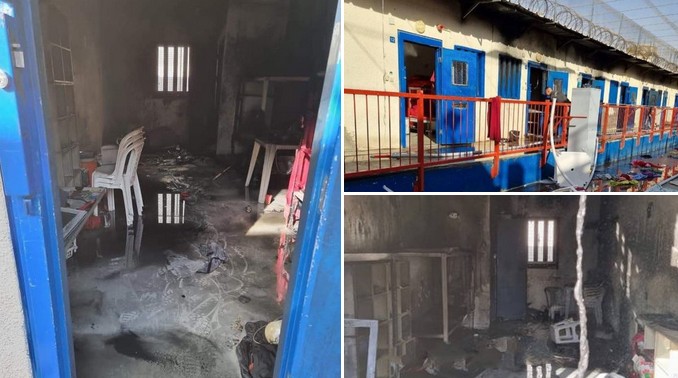 The Islamic Jihad Resistance Movement pledged to protect the Palestinian prisoners from the Zionist oppression, calling on all the Palestinians to clash with the Zionist enemy at all the contact points in the occupied West Bank.
The Israeli occupation has deployed full weight of its security arsenal to capture the six Palestinians who managed early Monday to break out of high-security Gilboa prison.
Manhunt for the six Palestinians continued into third day on Wednesday, with Palestinian and Israeli media reporting arrest campaign across the West Bank.