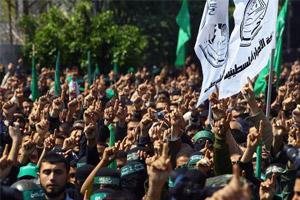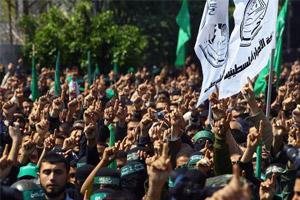 Fresh clashes are reported between Palestinian demonstrators and Israeli security forces in the West Bank and East Jerusalem (al-Quds) as Gaza brims with anti-Israeli rallies.
Palestinian demonstrators took to streets following the weekly Friday prayers in the Shuafat refugee camp north of the Old City, where Israel has recently reopened a synagogue.
The demonstrators, who were protesting unrelenting settlement expansions in East al-Quds, threw stones at Israeli troops who responded with massive volleys of tear-gas grenades, AFP reported.
Witnesses said undercover Israeli security forces also detained a number of the youths and took them to an unknown destination.
There were also skirmishes in the city's Issawiya neighborhood while severe confrontations broke out in Qalandia, the main crossing between al-Quds and Ramallah which locates the headquarters of the Palestinian Authority.
Medics at a Ramallah hospital said six Palestinians were injured in the clashes, one of them in critical condition with a gunshot wound to the chest.
Hundreds of Palestinians also staged similar demonstrations in Dir Nizam, near Ramallah, and nearby villages of Bilin and Nilin, sites of weekly protests by Palestinians and foreign activists against Israel's West Bank separation barrier.
East al-Quds was occupied by Israel during the six-day war in 1967 and was later annexed by the regime in a move never recognized by the international community.
On Friday, massive anti-Israeli rallies were held in the Gaza Strip as thousands of people marched in the besieged strip's central area and also in the southern town of Rafah.